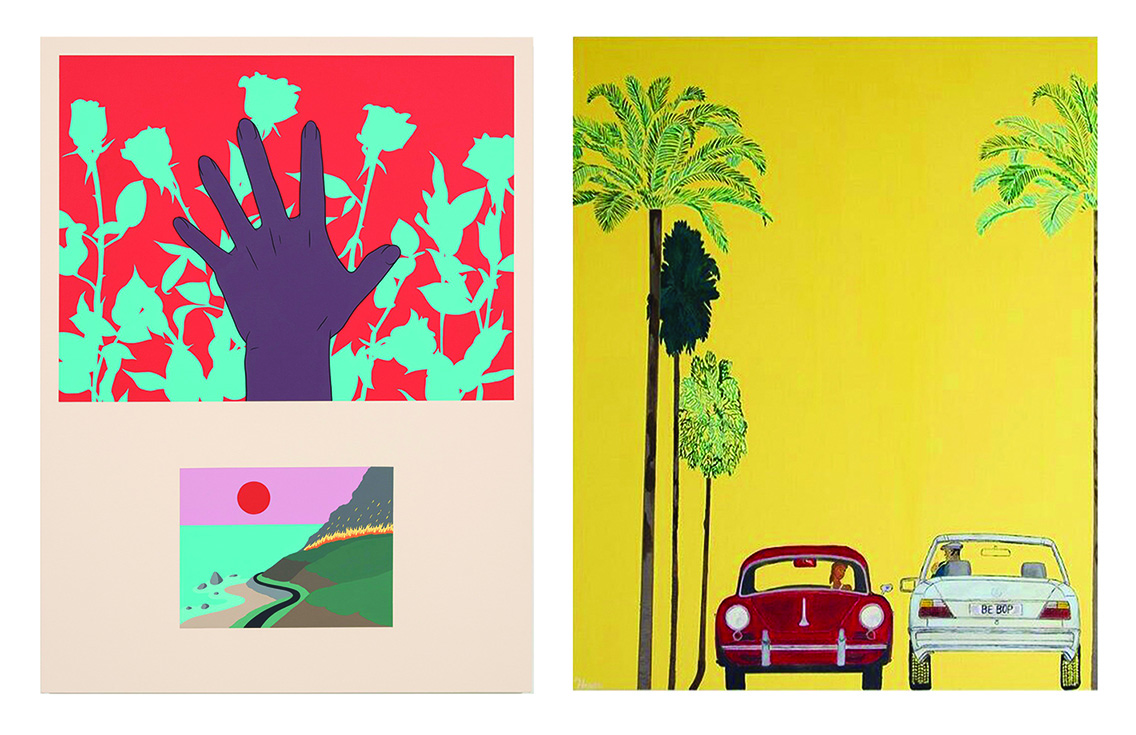 Greg Ito and Honor Titus: The Garden
4859 Fountain Ave. Los Angeles, CA 90029
Jun 27, 6:30 PM - 9:30 PM — ends Jul 27, 2019
Los Angeles–Penske Projects will present its first show titled "The Garden" at a pop-up gallery presentation in Los Angeles that will capture the irreverent taste and spirit of emerging curator, Sophia Penske.

Multidisciplinary artist Greg Ito will exhibit a collection of new paintings and sculpture that playfully depict the Los Angeles landscape as a magical garden full of mystery, beauty, and sometimes misfortune. Despite its Tinsel Town reputation, the city's duality as both a place where dreams can be made and also broken will be expressed through the use of Ito's visual language of crisply rendered images and symbols.

The show, which will occupy two levels of a peaked, wood beamed gallery in East Hollywood, will also feature the work of Honor Titus. The multi-disciplinary artist creates "fragmented street scenes" employing a myriad of influence, whether it be jazz music, memory, literature, architecture or advertisement. The isolation and romance of the cities he's inhabited and frequented (New York City, London, Paris, and now Los Angeles) are constant motifs.