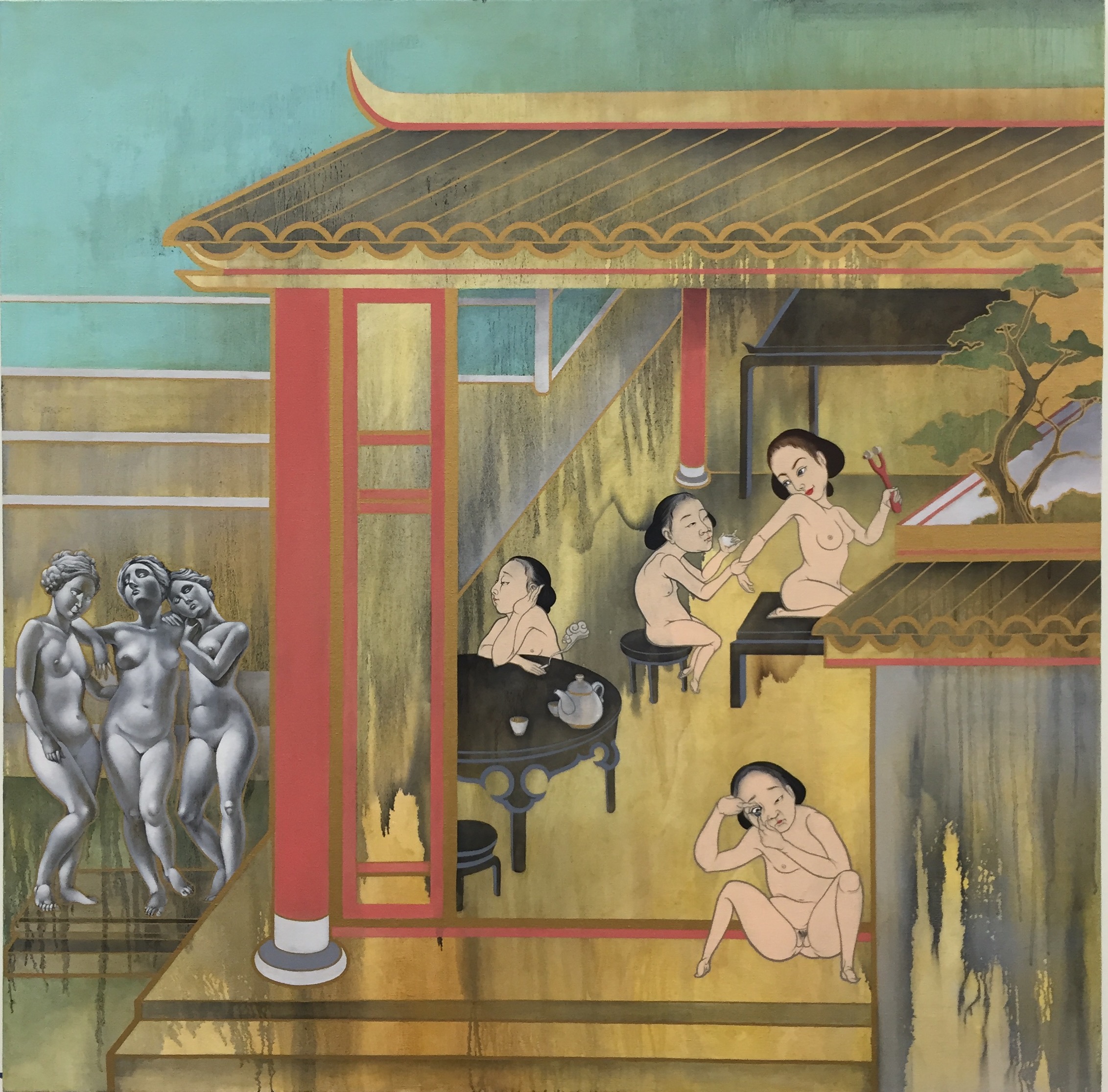 Phung Huynh and Chukes: Veneer
170 S. La Brea Ave., Upstairs Los Angeles, CA 90036
Jun 15, 6 PM - 9 PM — ends Jul 13, 2019
Phung Huynh and Chukes: Veneer

A Bold Exploration of Identity and a Powerful Confrontation of Racism

OPENING RECEPTION
Saturday June 15th, 2019 | 6 - 9 pm

SHOW RUNS
June 15, 2019 - July 13, 2019

Launch LA
170 South La Brea Ave,
Los Angeles, CA 90036

LAUNCH LA is proud to present Veneer, a two person show featuring the paintings and drawings of Phung Huynh and sculptures of Michael Chukes. Veneer explores the overlapping of identities and the complexities of navigating race and culture. Huynh and Chukes forge new spaces through their intersectional approaches to raising questions of identity and belonging.