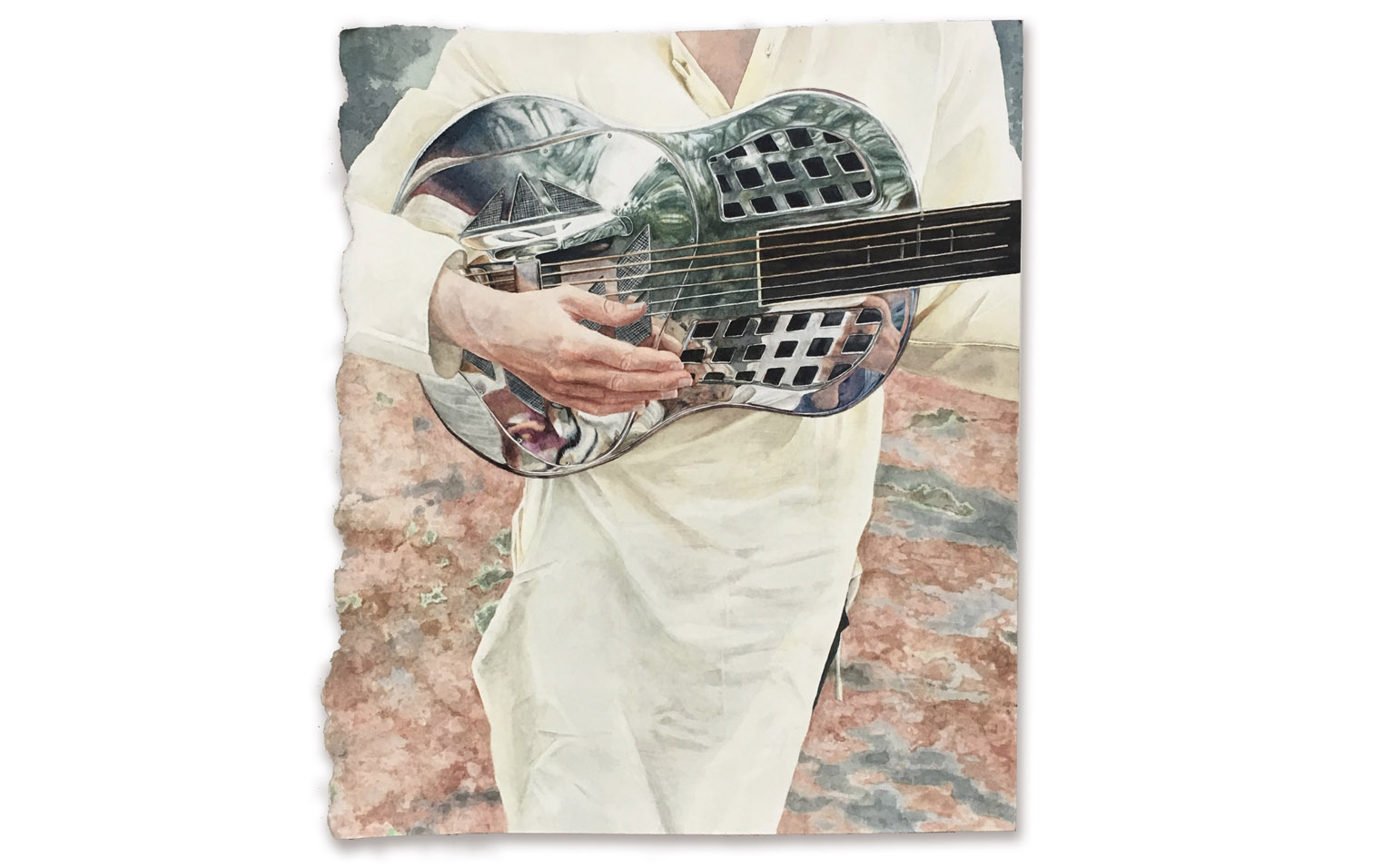 LAUREN SPENCER KING: I DEDICATE THIS SONG TO YOU
2424 W. Washington LA CA 90018
Jun 22, 4 PM - 7 PM — ends Aug 03, 2019
Big Pictures Los Angeles is pleased to present I Dedicate This Song to You, an exhibition of new paintings and sculptures from Los Angeles based artist Lauren Spencer King. An opening reception will be held Saturday, June 22nd from 4:00pm — 7:00pm.

Although impeccably rendered the paintings of Lauren Spencer King are not about a replication of likeness, but rather a desire to understand an image through the process of painting. For this exhibition each image King has painted stokes the senses and points to a sensual experience: the feeling of fur on skin, the scent of a flower blooming in warm air, the sound of a voice or instrument in song. They entice, evoke, and allude to a story created in their collective viewing. Time spent looking is a key component. For King the surface becomes a place to figure out complex images through the time it takes to paint them. It's a world in which time equals proximity.

The sculptures included; a glass vessel referencing a design similar to ones used in a 16th century Spanish courtship dance, a coil of antique silk ribbon sitting on a drawing of crumpled paper, and a bench with an accordion folded drawing as a base all conjure up situations to hold or be held. Each work in the show explores the play between two- and three- dimensionality, and the tension when neither side is absolute.

King weaves together personal experiences, in past work around death and grief but more recently an exploration of partnership and relationship, together with historical sites and practices rooted in relatively unknown ceremonial rites of passage. A constellation is created between the works in disparate mediums to create a new narrative woven from threads of personal and collective history.

Lauren Spencer King (b.1980) lives and works in Los Angeles. Recent exhibitions include Regards (Chicago), Marine Projects (Los Angeles), M+B Gallery (Los Angeles), and Public Fiction (Los Angeles). She received her BFA and MFA from Art Center College of Design in Pasadena, CA.