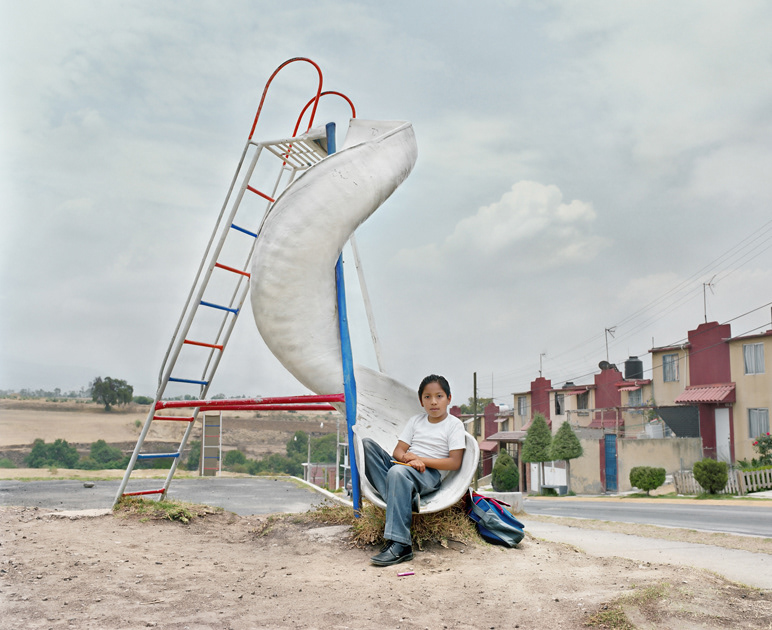 Livia Corona Benjamin
6518 Hollywood Blvd., Los Angeles, CA 90028
Jun 28, 6 PM - 9 PM — ends Jul 20, 2019
The Julius Shulman Institute (JSI) at Woodbury University is pleased to announce Livia Corona Benjamin as the recipient of this year's Julius Shulman Institute Excellence in Photography Award. Corona Benjamin, born in Ensenada, Mexico and based in New York and Mexico City, will have a solo exhibition at Woodbury's WUHO Gallery at 6518 Hollywood Blvd, opening June 28.

Past JSI Excellence in Photography Award honorees include Catherine Opie, James Welling, and Iwan Baan.

Corona Benjamin trains an investigative eye on the social performance of architecture, and on the role that government plays in urban and rural planning, especially in her native Mexico. Her photographs, videos, and paintings propose new ways of understanding the built environment by exploring the relationship between buildings and the people who construct, inhabit, and use them. In this way, Corona Benjamin's work re- conceptualizes the practice of architectural photography, focusing on architecture not as the background for daily life, but as a conduit for narratives that have been marginalized or repressed. Her projects examine present-day colonial legacies while also challenging the persistent belief in modernism as the ultimate architectural paradigm for the Americas. In her ongoing photographic and formal experimentation, which moves constantly between representation and abstraction, Corona Benjamin also responds to broader questions about artistic production and to the tension between the industrial and the handmade.