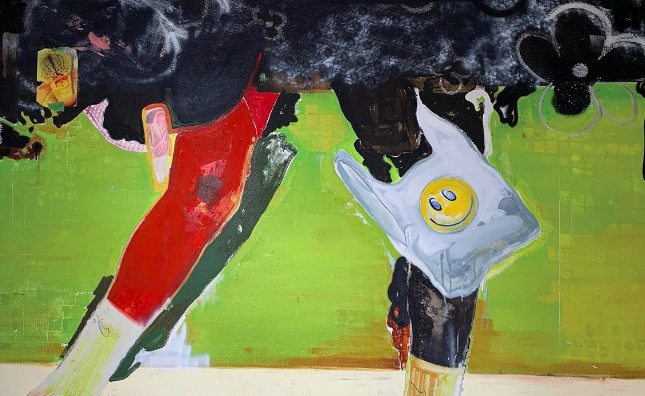 Devin B Johnson: Atmosphere of Certain Uncertainty
👀
310 E Queen St, Inglewood, CA 90305
Sep 21, 7 PM - 10 PM — ends Nov 16, 2019
The Atmosphere of Certain Uncertainty is Johnson's first solo showing after completing his Masters Degree of Fine Art at Pratt Institute in May 2019.

The work presented in The Atmosphere of Certain Uncertainty was created in response to Franz Fannon's 1958 novel "Black Skin White Masks", in which Fannon attempts to break down and conceptualize the contemporary black male psyche. Johnson metaphorically reinterprets the "white mask" as white socks that serves as a reminder of that assimilation we walk into everyday just as much as the mask, as implied by Fannon.

Devin B. Johnson obtained his BA in Fine Arts from the California State University of Channel Islands (2015) and received a Masters of Fine Arts at Pratt institute (2019). Devin B. Johnson is one of 16 artists from around the world selected for the inaugural year of the Black Rock Senegal residency program in March 2020. He has shown abroad and has shown in various group shows across Los Angeles including a recent group show this summer with Nicodim Gallery Trans World (2019). Devin B. Johnson was awarded the recent honor of being featured in the Northeast and MFA issue of New American Paintings (2019).