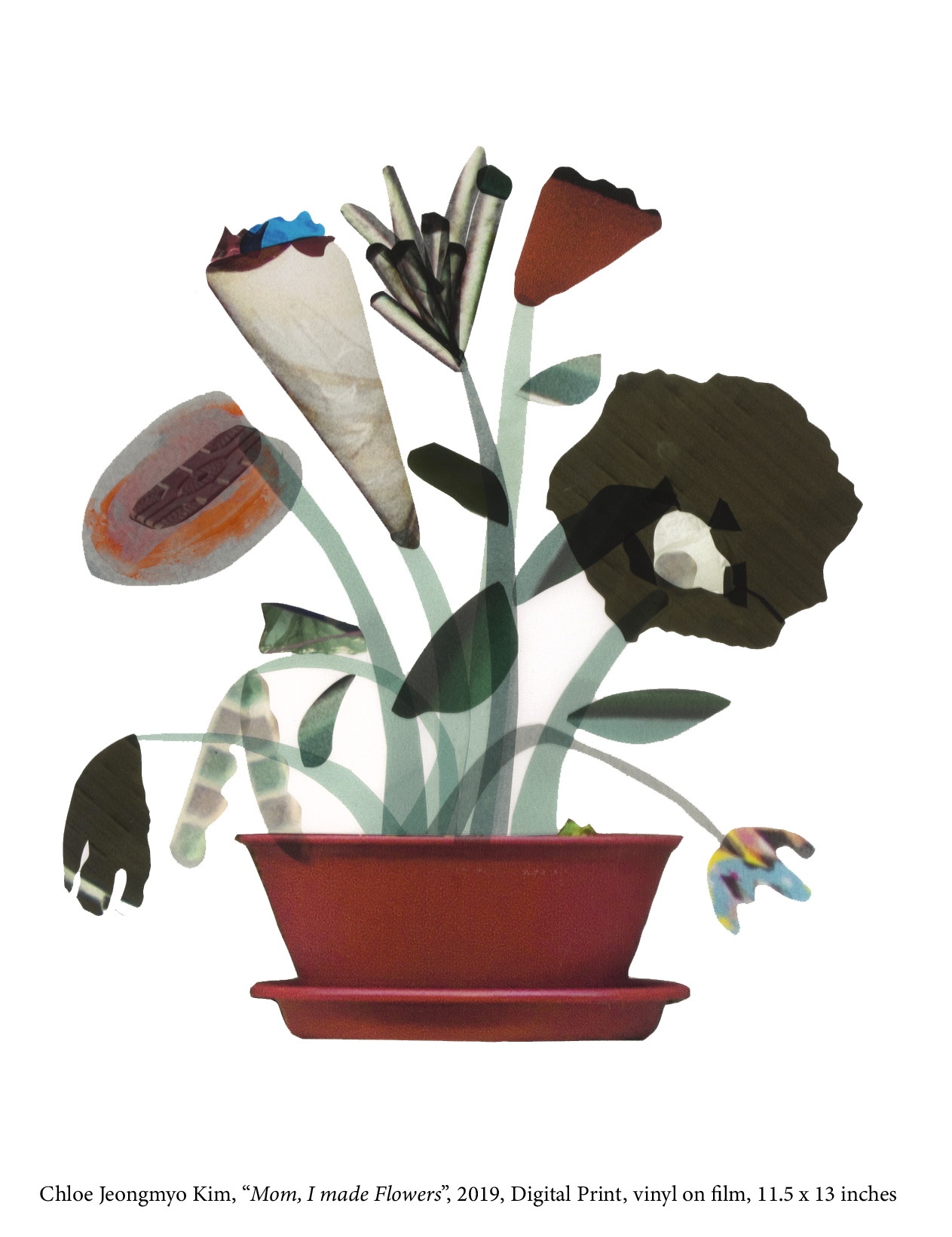 Chloe Jeongmyo Kim: PLASTICKER
4950 Wilshire Blvd, Los Angeles, CA 90010
Oct 12, 3:30 PM - 5:30 PM — ends Oct 26, 2019
PLASTICKER
Chloe Jeongmyo Kim

CXU Gallery is pleased to announce ​PLASTICKER​, a solo exhibition of new paintings and drawings by Southern California-Based and Korean-born artist ​Chloe Jeongmyo Kim​. Kim's artistic inspiration blossomed during an unexpected business trip when she witnessed firsthand the big cultural disparity between Orange County suburbia and the bustling remote manufacturing area in Guangzhou, China. Kim creates a fantastic visual narrative using evidence of micro-scale traces signifying human touches from worker's tools that resonate with imperfections and expediency, and explores the beauty of industrial and humanistic patterns from an utterly dehumanized mechanical, mass production line prevalent in China's factory culture. In order to express her strong emotion, Kim uses the indexical content of photographs printed on a transparent vinyl sticker, while sparingly intermixing various paint gestures on the synthetic vinyl stickers on top of the artificial tastes of the utilitarian plexiglass surface. By leaving empty space to invite penetrating light, she creates phenomenological and affectual depths on a transparent surface, which echoes the contrast found between human-touched expressions and the dehumanized manual world. Furthermore, Kim combines diagonal and horizontal lines, inviting viewers to think about diverse and spatial perspectives and experiences, while simultaneously limiting information, instigating imaginative creativity of the space.

Chloe Jeongmyo Kim ​was born in Korea in 1988. She received a BFA from DanKook University, Korea and Graduated with an MFA from Otis College of Art and Design in 2019. She lives and works in Irvine, OC.

Kim has had solo exhibitions at The Helen and Abraham Bolsky Gallery and Proxy Gallery, Los Angeles. Recent group exhibitions include Irvine Art Center, Great Park Gallery, Tag Gallery, Launch Gallery, Palos Verdes Art Center, Brea Gallery, Millard Sheets Art Center, California State University of Long Beach, and Fourth Element Gallery, California. Kim has been the recipient of a number of awards including a First Place Award in the 34th Annual Made in California Exhibition (Brea Gallery), a Second Place Award (Newport Beach Art Exhibition), Graduate Studio Award, and Studio Distinction Award from Otis College of Art and Design, Los Angeles.