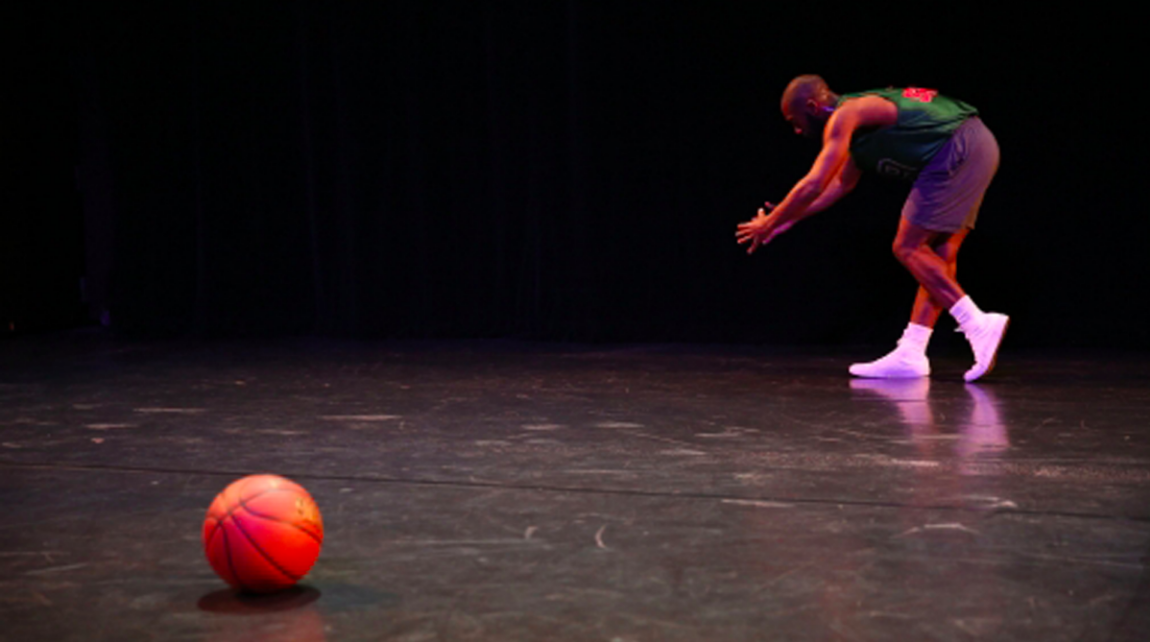 Austyn Rich: Technical Foul | Rebecka Jackson: A Review of the Case and an Offer of Proof
👀
5278 W Pico Blvd
Oct 26, 7 PM - 10 PM — ends Oct 26, 2019
TECHNICAL FOUL decontextualizes basketball as a game that exists in the mind and the deteriorating overworked body.

Raised in Atlanta, Georgia, Austyn Rich is a recent graduate of USC Glorya Kaufman School of Dance's Inaugural Class of 2019. Austyn's mission is to challenge the unchallengable, move the unmovable while wearing the unwearable. His works craft trauma into triumph using movement as a tool for healing, pleasure and pain. He has performed in works by
Dwight Roden, Bill T. Jones, William Forsythe and commercial works of Solange Knowles-Ferguson, Adidas Originals, Serpentwithfeet and many others. The New York Time wrote that his solo, "'Sigh, This is Probably the Longest Title in
History and Very Exhausting to Read in One Breath' showed influence of both Mr. Forsythe and street dance in his emotive paean to those killed by police brutality." Austyn will be presenting his second installment of BITE December 6th and 7th at Highways Performance Space.

A REVIEW OF THE CASE AND AN OFFER OF PROOF Is a multimedia installation dedicated (respectively) to Kendrick Johnson, Mckenzie Adams, Barbara Dawson and James Byrd Jr. composed of four distinct fabric panels that binate as projection surfaces. Each panel is inundated with superimposed videos that weave together stories of historical and modern acts of subversive and direct violence against black bodies.

Rebecka Jackson is an interdisciplinary artist based in Los Angeles, California. She holds a MFA from California Institute of the Arts (CalArts) where she studied film producing and theater. Her current work is focused on multimedia performance art that integrates current events, political and social movements and violence. Her past work spans a multitude of mediums through documentary-filmmaking, activism, writing, dancing, producing and performing. As an activist she integrates many of the cases and people from social justice movements. Global communities united through historical struggles have always been a pivotal part of her work. Major themes include apartheid, reparations, displacement, diaspora and gentrification. She has produced works in Palestine, South Africa and Ghana.