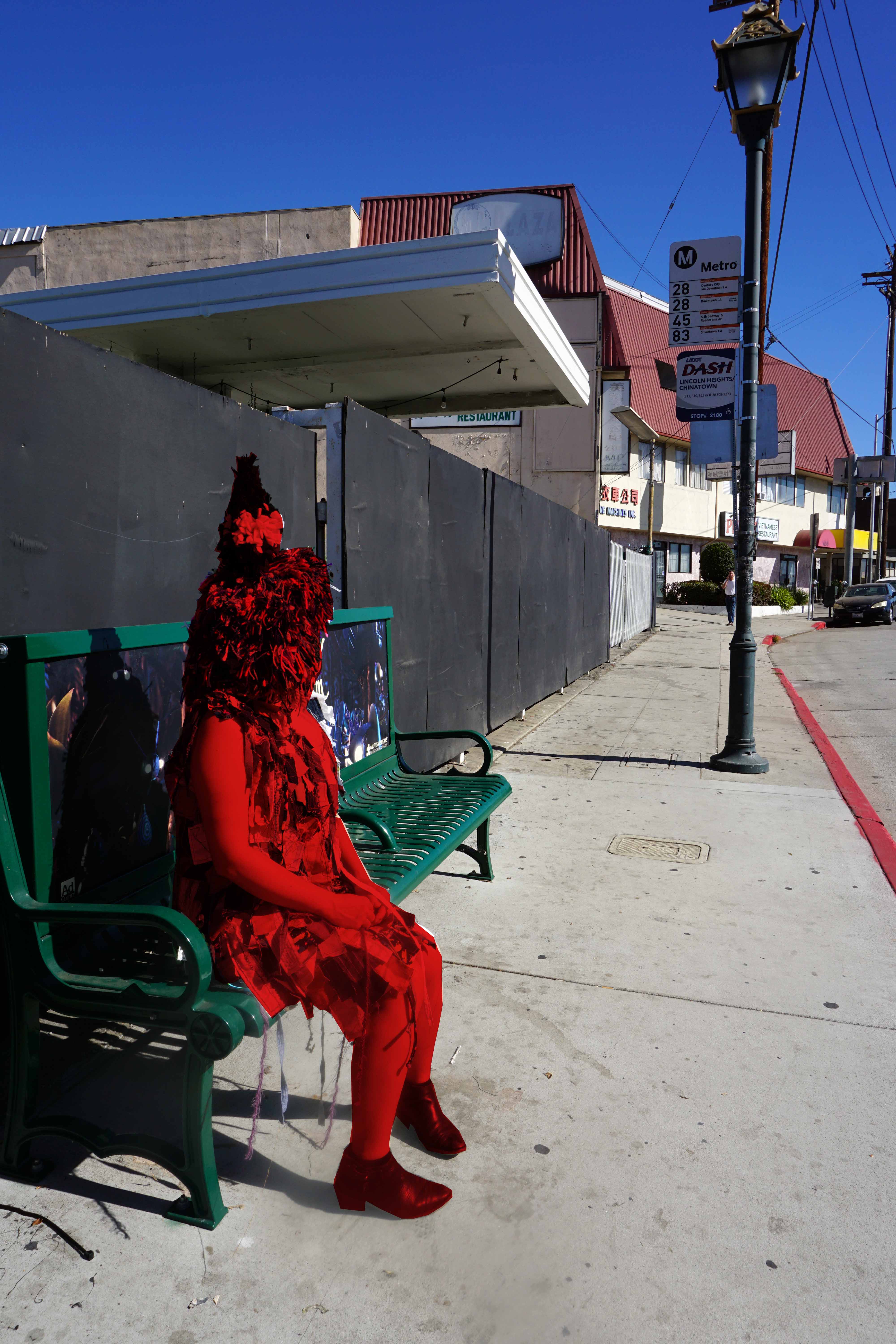 Diane Williams: Imagined Hybrid | Jose Lozano: Figuratively
44857 Cedar Avenue
Dec 07, 4 PM - 7 PM — ends Feb 09, 2020
Diane Williams is an interdisciplinary artist whose work stems from the political and social landscape that surrounds her–specifically the ethnically diverse neighborhoods of Los Angeles. She uses art as a call to arms, creating works that explore issues about immigrants and gender to encourage cultural and social understanding.
Williams' experience as an immigrant woman from the Philippines informs her work. She's interested in exploring a cultural narrative and identity that examines hybridity, duality and the in-between. She explores this idea by drawing viewers into a space that is real and imagined, familiar and unfamiliar.
Most recently, she has been making weavings out of cultural detritus such as ethnic fabric, yarn and plastic recycled from friends and family or salvaged from her local shops that are traditionally owned, run and supported by immigrants. The gesture of obtaining these materials provides connections with the histories and narratives of her community. She uses these weavings in a wide range of formats from wall hangings to installations to sculptural masks and monsters. She performs in these masks and includes them in photographic portraits and video. She also does participatory artworks that seek to involve the community at large, using art as a tool for fostering relationships.

In her series Monsters & Aliens, Williams created masks woven from shredded paintings and discarded materials and wore these masks in performances where the masks clearly signed for "other." She wants viewers to question what they fear from strangers and to begin to examine their own prejudices with respect to race and gender. She also displays the masked and obscured female body-- confronting viewers declaring, "see me for who I am -- not as a cultural stereotype."

About Diane Williams
Diane Williams is an interdisciplinary artist and organizer based in Los Angeles, CA. Her work has been featured in select publications and radio interviews including Los Angeles Magazine, LA Weekly, Artillery, Art and Cake, P&A Magazine and KPFK. Williams exhibited in several solo and group shows at the Armory Center for the Arts, Walter Maciel Gallery, Museum of Art and History MOAH, PØST, Cerritos College Gallery, Robert and Frances Fullerton Museum of Art RAFFMA, Children's Museum of the Arts New York, Berkeley Art Center, San Francisco Arts Commission Galleries SFAC and Grafiska Sällskapet Stockholm, Sweden among others. She has works in private and public collections at National Immigration Law Center, Los Angeles and Washington DC headquarters and Azusa Pacific University. Williams earned her Bachelors of Fine Arts degree at California State University, Long Beach (CSULB) in 2013 and a 2021 Masters of Fine Arts candidate at University of Southern California (USC).

-------------------------
Jose Lozano is a Los Angeles based multi-media artist and has been part of numerous gallery and museum exhibitions along with projects of public art and children's books. In his exhibition, Figuratively, Lozano demonstrates his use of the figure as a tool of expression, narrative and social commentary. Using humor, he addresses issues having to do with identity, cultural erasure and cultural amnesia, as is consistent in most of his works. Figuratively features serigraphs done at Self Help Graphics and La Mano Press and includes work from a new wallpaper series and old drawings mirroring his current work.