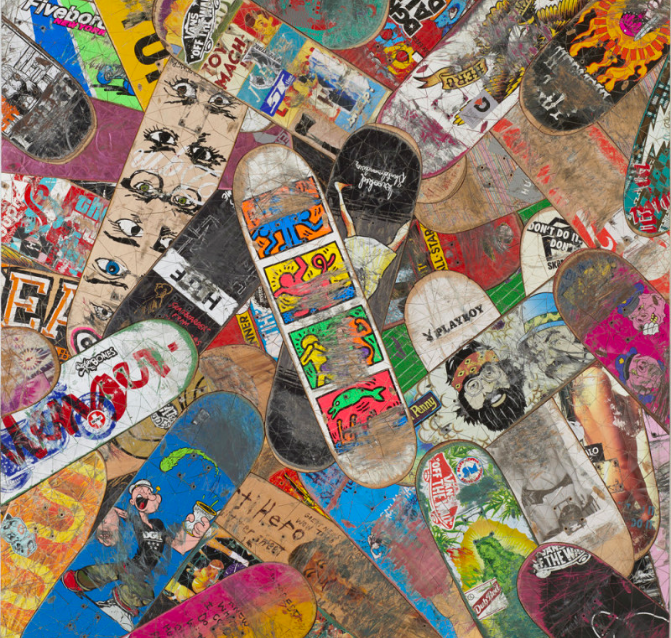 Tokyo Pop Underground
925 N Orange Drive, Los Angeles, CA 90038
Nov 23, 6 PM - 8 PM — ends Jan 18, 2020
The artists participating in Tokyo Pop Underground are:
Makoto Azuma
Haroshi
Namio Harukawa
Hiroh Kikai
Akiyoshi Mishima
Masato Mori
Tetsuya Nakamura
Yoshiro Nishi aka Yoshirotten
Toshio Saeki
Koichi Sato
Hajime Sorayama
Keiichi Tanaami
Makoto Taniguchi
Hiroki Tsukuda
Kazuki Umezawa
Harumi Yamaguchi
Yuichi Yokoyama

Until the Meiji Restoration in 1868, the Japanese language did not have a word for fine art. The word bijutsu was constructed, combining Chinese characters bi, for beauty, and jutsu, for craft. This hybrid term reveals the unique trajectory of Japanese contemporary art, different from the foundations of contemporary art in the West.

Tokyo Pop Underground, curated by Tokyo gallerist Shinji Nanzuka, explores the complex history of Japanese contemporary art from the 1960s to the present through the works of seventeen artists who emerged from pop and underground culture.

The artists in Tokyo Pop Underground reflect the strains in contemporary Japanese culture as it rebuilt itself after the ruins of war and confronts numerous natural disasters. Their work reflects what Nanzuka describes as "the crazy cross-cultural exchange" between the West, the East, and the Far East, shaping a new international artistic language.