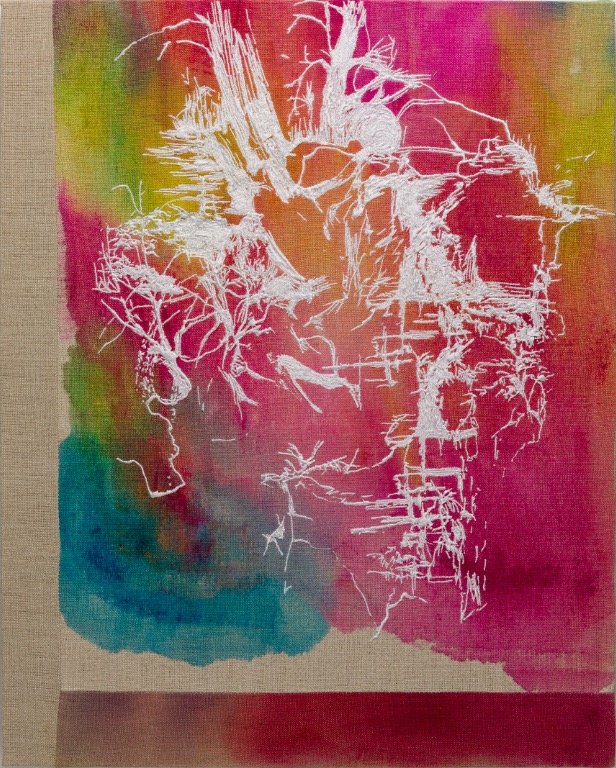 High Beam
Bendix Building 1206 Maple Ave LA, CA 90015 5th floor #523
Jan 04, 7 PM - 10 PM — ends Jan 26, 2020
Tiger Strikes Asteroid Los Angeles is pleased to announce an exhibition titled HIGH BEAMS featuring work by Chris Burnside, Christopher Dunlap, Kate Harding, Sarah Heinemann, Gyun Hur, Gabriel Hurier, Andy Kolar, Ryan Scails, and Karen Tepaz curated by Lacey Fekishazy, the founder/director of SARDINE in Brooklyn, New York. There will be a reception for the artists Saturday, January 4, 2020 from 7-10 pm and the show will be on view through Sunday, January 26, 2020.

The title HIGH BEAMS is a literal reference to the setting of an automobile's headlights, which brighten a longer distance in front of the car. This setting is particularly useful on dark roads to avoid accidents and improving vision and therefore driver response. While these beams clarify the more distant road on clear nights at higher speeds, they can also blind other drivers or reduce the vision and speed of the driver in fog, rain, or snow. Curator Lacey Fekishazy chose the artists in this group exhibition for their intuitive insight, long haul dedication to process, and their ability to brighten of the future in a darkening world. While the work is an illumination, it can also accent the invisible just before us.

HIGH BEAMS is part of #ArtistRun2020, a year-long exploration of artist-run spaces from all around the country organized by Tiger Strikes Asteroid and Trestle Gallery. SARDINE is one of 11 artist-run projects asked to curate an exhibition at our various locations with the intention of building relationships and expanding our collective networks. Founded in 2011 by Lacey Fekishazy, SARDINE is a contemporary art gallery in Brooklyn, New York presenting solo exhibitions, small group shows and occasional limited editions by featured artists. SARDINE's modest size is a key asset in the construction of a contemplative, intimate space which has been used to showcase carefully curated collections of work as well as immersive, site-specific installations. What started as a small enterprise has grown into more than 8 years of operation and approximately 69 events and exhibitions. SARDINE has been featured in ArtNews, Artsy, Maake Magazine, The New York Times, Time Out New York, The New Yorker and Hyperallergic.