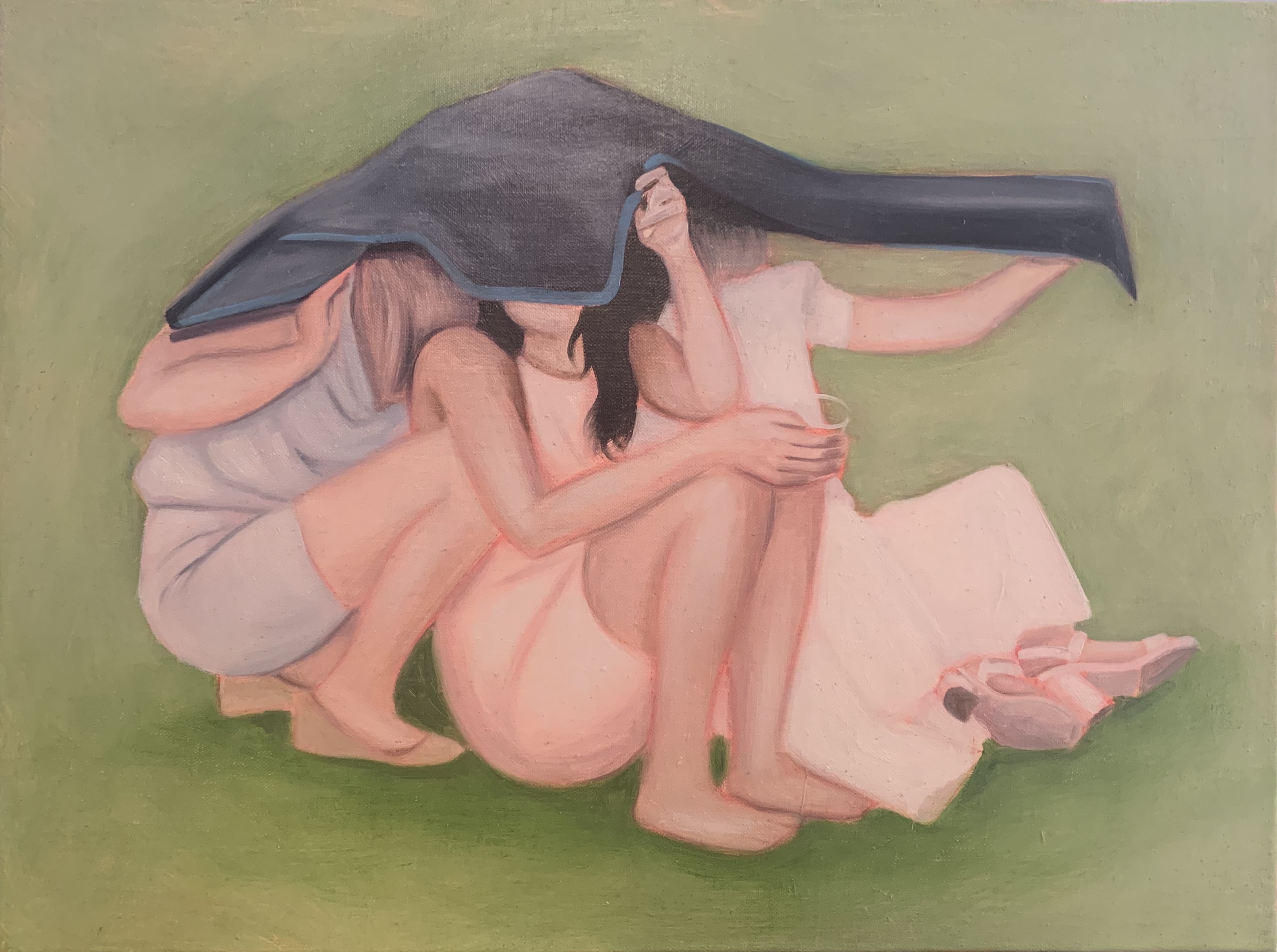 Jesse Pollock: The Garden of England
 | Lydia Blakeley: Hospitality

6830 Santa Monica Blvd. Los Angeles, CA 90038
Jan 04, 6 PM - 8 PM — ends Feb 08, 2020
Jesse Pollock: The Garden of England

Steve Turner is pleased to present The Garden of England, a solo sculpture exhibition by Jesse Pollock featuring oversized cider jugs and tools used in the historic fruit growing industry in Pollock's native Kent, England. Made of steel that has been folded, welded and painted, the brightly painted objects are folky and fanciful with welded surface drawings that depict horses, starlings, scorpions, stars and horseshoes. The images allude to immigration and adaptation as well as to tradition and change.



Jesse Pollock (b. 1993, Gillingham, Kent, England) earned a BA at Camberwell College of Arts, London (2015). He has had two two-person exhibitions with George Rouy, the first at Hannah Barry Gallery, London, (2018) and then at Material Art Fair, Mexico City (2019). His work has also been included in a group exhibition at Steve Turner, Los Angeles (2019); at Sunday Art Fair, London (2019) and at Art Dusseldorf (2019). The Garden of England is Pollock's first solo exhibition in the United States. He lives and works in Kent, England.


//
Lydia Blakeley: Hospitality

Hospitality, a solo exhibition of new paintings by Lydia Blakeley, all of which present scenes from horse races in Great Britain. They depict the characters one might see at these events including the security guards and sniffer dogs who are stationed at the entrance; waiters in the hospitality tent; and tipsy patrons, some of whom have passed out. As a group, the paintings are a patchwork of scenes at the races with the characters captured in tabloid moments of enjoyment, distraction and oblivion.



Lydia Blakeley (b. 1980, Bracknell, Berkshire, England) earned an MFA at Goldsmiths, London (2019) and a BFA at Leeds College of Art (2016). Her work has been included in exhibitions at PlazaPlaza, London (2019): J Hammond Projects, London (2019); SET, London (2019) and Paradise Works, Manchester (2019). Hospitality is Blakeley's debut solo exhibition in the United States. She lives and works in North Yorkshire, England.