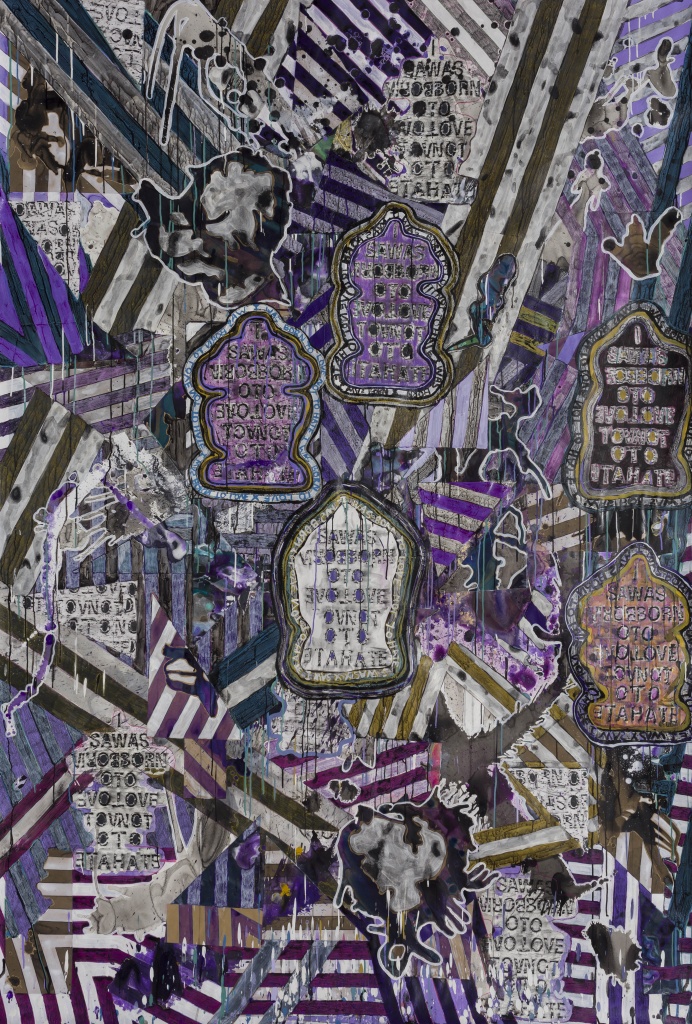 That Layered Look II
216 S. Louise St, Glendale, CA 91205
Jan 18, 6 PM - 9 PM — ends Feb 26, 2020
Tufenkian Fine Arts is pleased to present the That Layered Look II, the second group exhibition in the series curated by Peter Frank.

The artists in the show include
Alexander, Charles Arnoldi, Fatemeh Burnes, Sigrid Burton, Rhea Carmi, Andrée B. Carter, Guy Dill, Moshe Elimelech, Megan Frances, Andrew Frank, Kaye Freeman, Gago, Tanner Goldbeck, Alexandra Grant, Diane Holland, Raffi Kalenderian, Mela M., Laurie Raskin, Alain Rogier, David S. Rubin, Randi Russo, Rafael Serrano, Danny Shain, Susan Sironi, Susan Sommer, Robert Standish, Laurie Yehia, and Torie Zalben.

Regarding That Layered Look I & II, Peter Frank writes "The shows have taken their energy, indeed their justification, from the variety of layering methods employed by disparate artists working in southern California (the geographic limitation dictated not so much by curatorial theme as by relative availability). The styles and techniques on view have been as diverse as the artists themselves, although the selection has favored the abstract; it is in abstraction, after all, that basic compositional factors such as layer-ing are most starkly elucidated, and which are in turn are most clearly reliant on formal[ist] concerns."

As in That Layered Look I, the work displays a wide variety of styles and techniques. Frank continues to explain "The work on view is self-reliant (even self-referential) and sophisticated enough to demand the engagement of an active audience; although these works can be quite visually gratifying, they are not visually easy. For that matter, they are not conceptually easy, either, as each demonstrates or approximates something else about how the world stacks up. The selections could be refined into a lesson in looking; but these shows were not motivated by any didactic impulse, only by the gratification of curiosity and aesthetic bent, artists' and audience's alike. There's plenty to be learned from these artworks, and arguably from their assembly and presentation, but that process of learning is unguided, random, and itself pleasurably unpredictable."