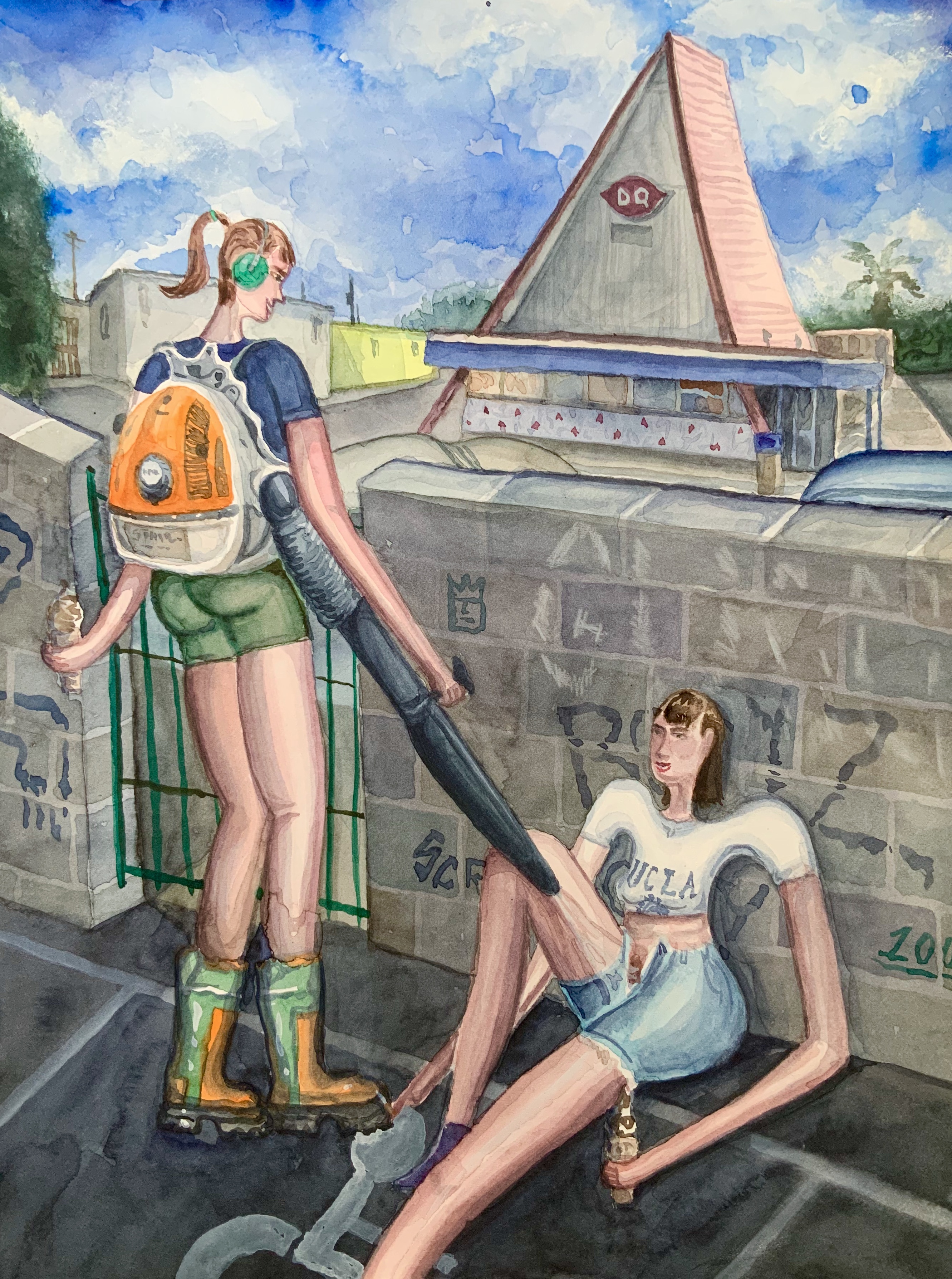 Charlie Roberts: Mercurial Matters | Neil Farber: Accounted For | Hirosuke Yabe: Fixing a Hole
2525 Michigan Ave., Santa Monica, CA 90404
Jan 11, 5 PM - 7 PM — ends Feb 08, 2020
Richard Heller Gallery is proud to present three concurrent solo exhibitions. Charlie Roberts: Mercurial Matters, Neil Farber: Accounted For, and Hiosuke Yabe: Fixing a Hole, his California gallery debut.
Charlie Roberts' new figurative gouache on paper works depict everyday life from a fresh perspective. Reflections create a story within a story; a woman takes out her frustrations at the gym in a new and interesting way; and a girl cools off her friend on a hot summer's day with the assistance of a leaf blower.

For the past few years, Neil Farber has been making paintings comprised of multiple thin layers of clear acrylic pouring medium. Paint is applied both to the wet medium and in between layers, as well to ink and collage materials. This layering adds a third dimension. A painstaking and labor-intensive process that takes time to develop, many of the paintings in the exhibition were started over two years ago.

Richard Heller Gallery is proud to introduce the work of Japanese sculptor, Hirosuke Yabe, in his California gallery debut. Yabe creates his sculptures from logwood as well as recycled and discarded wood, taken from demolished Japanese houses that are often more than 100 years old. Inspired in part by the symbolism of African masks and the spirit with which they are imbued, his own work often melds abstract geometric forms with figurative references to human emotion and psychology.