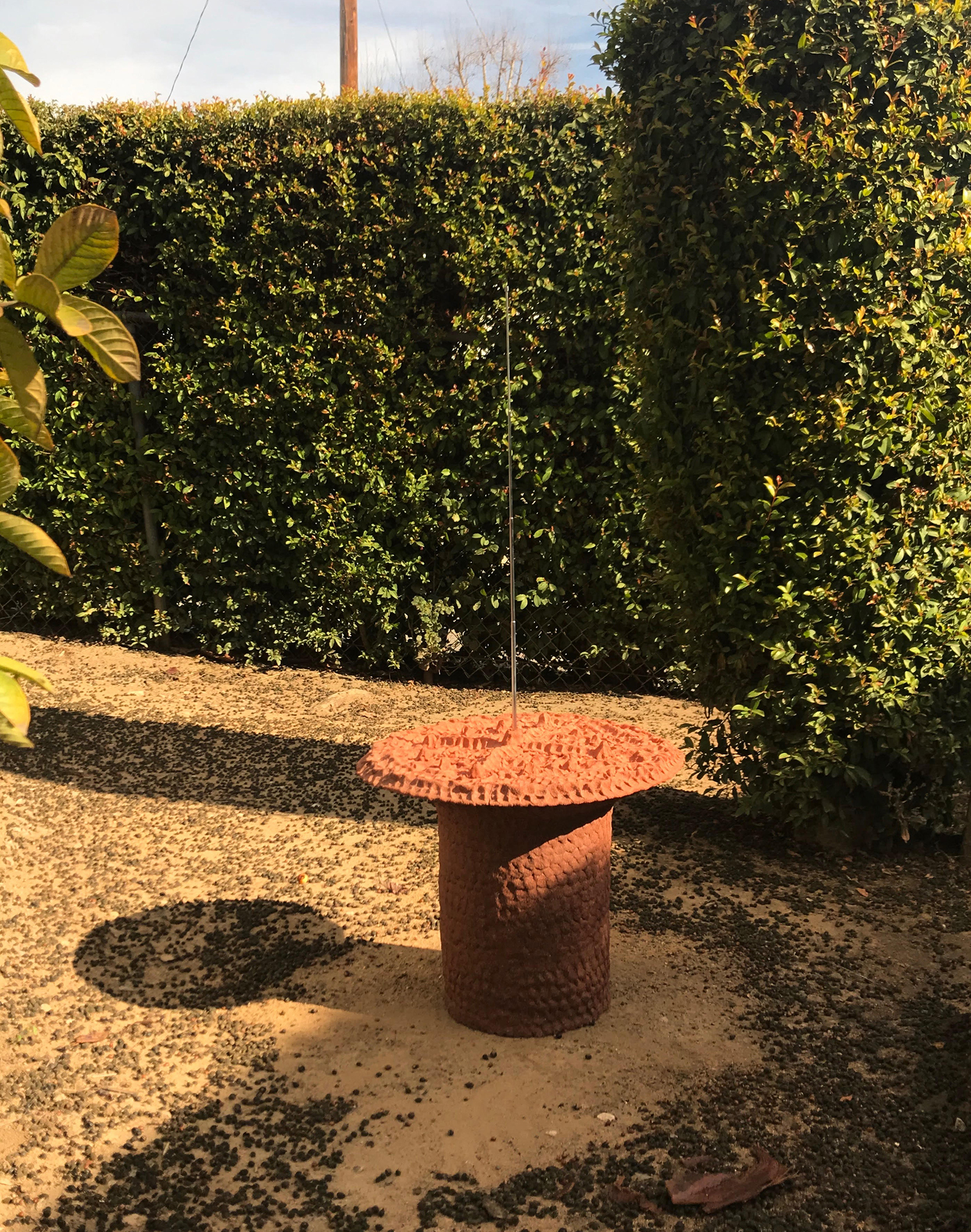 Kathryn O'Halloran: Self-Reliance is Not a Thing
815 Cresthaven Drive LA CA 90042
Jan 12, 12 PM - 4 PM — ends Mar 01, 2020
Bozo Mag is pleased to announce, "Self-Reliance is Not a Thing," an exhibition of new sculptures by Kathryn O'Halloran. The exhibition opens on Sunday, January 12th.

This exhibition features two spaces - the cabana and the garden. Respectively, these spaces explore shelter and exposure, shade and sun, hiding and calling out.

Sunshades inlaid with industrial air filters, Brita-purified water, recycled car filters, and "survival gear" specific to disaster threats posed to Los Angelenos, are commonly featured materials in these sculptures by O'Halloran. Life-saving metals, those that are heat conducting, and radiation shielding, cover any object that receives maximal exposure, to a potentially frigid & arid outside world.