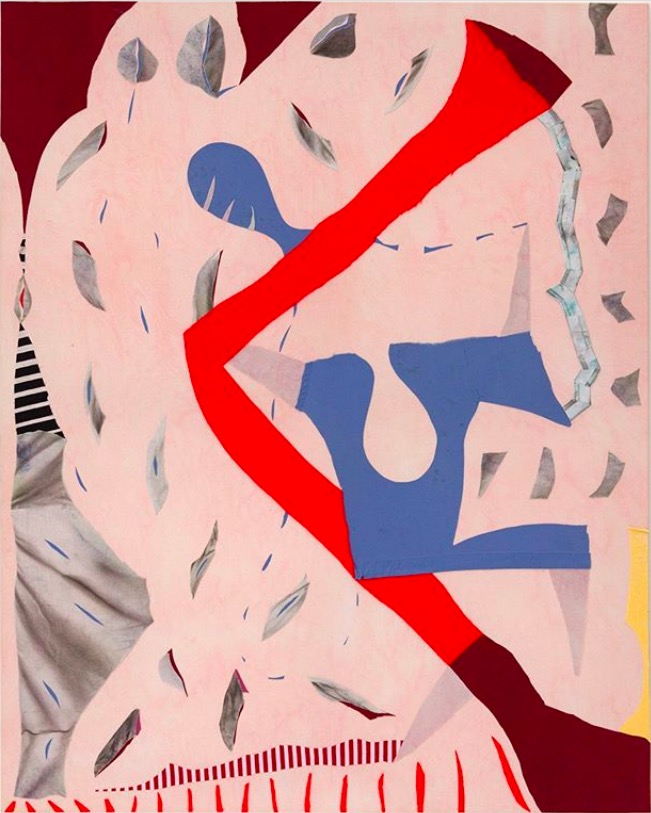 Chris Vassell: Ma Ya Pa Rei Do Lia
Marmion Way and W. Ave 42
Jan 19, 1 PM - 5 PM — ends Mar 22, 2020
*Address available with rsvp to
info@augustoremington.com
or DM @augustoremington
Chris Vasell's abstractions are informed by elements of color field painting, op art, figuration, and the abject. His paintings and collages are structured with a keen cerebral control that exists alongside a constant flirtation with chaos, repeatedly blending slapstick humor with a serious encyclopedic knowledge of his medium's historical lineage. His consistent refusal to settle into a signature style is reflected in a malleable practice in which divergent bodies of work display an optimistic restlessness, revealing a playful and open-ended engagement with materiality.
Vasell has had numerous solos in galleries both in the U.S. and abroad, and has participated in exhibitions at several museums, including The Aspen Art Museum and Chicago's Museum of Contemporary Art. His work was included in the 2006 Whitney Biennial.
Exhibition on view at opening reception and by appointment only.
RSVP by DM @augustoremington for address
instagram.com/augustoremington