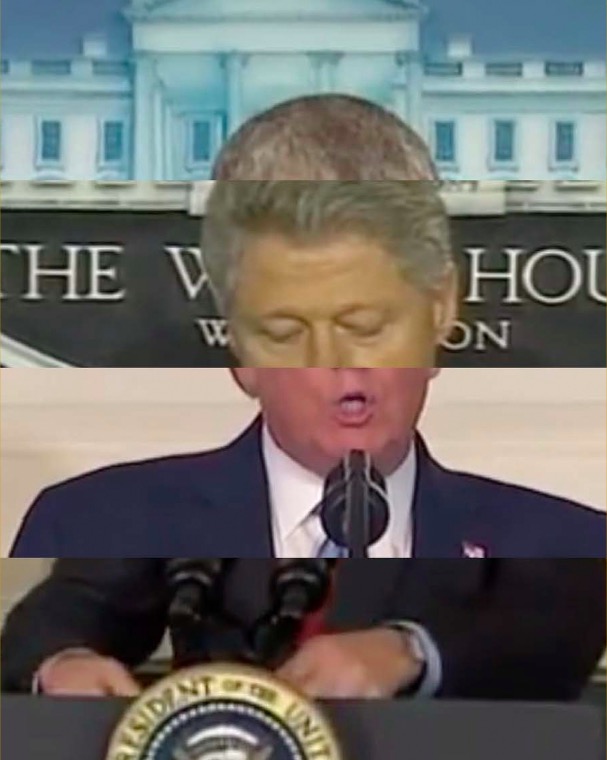 Codi Barbini: The Executive Condolence | Berfin Ataman: Movement and Motivation | All Over The Place
900 E 4th St, Los Angeles, CA 90013
Jan 25, 7 PM - 10 PM — ends Apr 05, 2020
Artist and award-winning filmmaker, Codi Barbini presents The Executive Condolence, a video installation which uses 37 presidential addresses following school shootings to examine our collective past through a non-linear lens, highlighting the stagnant use of language in these public addresses. This crowd-sourced exhibition in an exploration of the intersections of politics, linguistics and design.

-------------
All Over The Place

This exhibition by Preliminary Research Office comes as a continuation from their audience hit, Notes on Techniques. This fantastical cityscape that plays with the concept of scale. One is the representational scale, the object as a scale model of an imagined urban-scape. The other is the one to one scale, a place which is the room of the exhibition, where the object produces views and frames the view towards itself.

-----------------------------
The latest installation of Rios Clementi Hale's Alley Fellowship, a partnership with A+D Museum which aims to support cross-disciplinary emerging artists. Berfin Ataman, this round's Alley Fellow, presents Movement and Motivation, a survey of the artist's works from wearables to kinetic sculptures that explore the internal and external perceptions of movement as they relate to the body, space, and non-human objects.
Berfin Ataman's work challenges audiences to move beyond the surface of the concrete world to dig for empathy and meaning. Her work centers on challenging participants to expand their horizons and reevaluate the concrete world that consumes them. She is currently earning her MFA at UCLA.