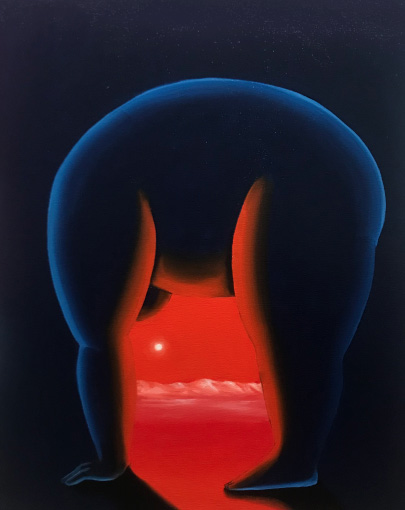 Blackstract | Heritage
5458 Wilshire Blvd Los Angeles, CA 90036
Jan 25, 5 PM - 8 PM — ends Feb 15, 2020
TAG Gallery is proud to present Blackstract, an exhibition curated by gallery manager Rakeem Cunningham and artist member Pam Douglas. The exhibition features the work of Deitra Charles, Patrice Fisher, Andrew Gray, Hasef, David Leggett, Haliegh Nickerson, & Brittney Leeanne Williams. The exhibition will run from January 21 – February 15, with a reception on January 25 from 5-8 PM.

The accomplishments and achievements of black abstract artists are rarely celebrated and are often omitted from mainstream, historical conversations that shape our view of the contemporary art canon and landscape. Keeping this in mind, the exhibition aims to combat the false equivalency that black art is automatically synonymous with politically charged work, exploring the utilization of abstraction, installation, line, color, material, texture, and form as interpreted through the lens of seven different artists with distinct styles and practices.

The goal of Blackstract is to allow black artists the ability to live and create as fully realized human beings, not just oppressed bodies whose pain is on the display for the entertainment of the viewer. Please email gallery@taggallery.net for any inquiries.

------------------------------------
TAG is delighted to present "Heritage," and all-member showcase reflecting our artists' personal, cultural, historic, and artistic beginnings. The exhibition will run from January 21 – February 15, with a reception on January 25 from 5-8 PM.

"'Heritage' is an opportunity for our TAG artists to share who they are with the community," says gallery president K Ryan Henisey. "We come from a variety of backgrounds and our artists are honored to put into form the ephemeral ideas and qualities that shape who they are today."

Works within the multi-artist showcase vary in style and technique, echoing the disparate pasts of our members. Subjects within the show reflect on Jewish and Persian history, LGBTQ mythology, California place-making, and more, resulting in a creatively quilted exhibition that echoes the multiplicity of Los Angeles. 

Founded in 1993, TAG is an artist-operated gallery cooperative that provides creative freedom and encourages the exploration of new media, techniques, and subject matter. Member artists are selected by their peers.