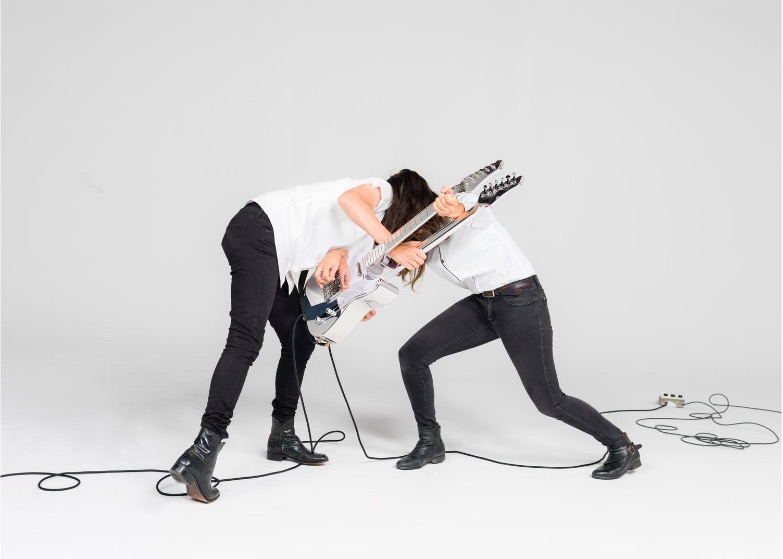 Frieze Performance: Naama Tsabar and Kristin Mueller: Untitled (Double Face)
5515 Melrose Ave, Los Angeles, CA 90038
Feb 13, 1 PM - 8 PM — ends Feb 15, 2020
February 13 at 1pm and 7pm, and February 14 – 15 at 1pm and 6pm

Purchase tickets directly through: https://frieze.seetickets.com/tour/frieze-los-angeles-program

In conjunction with Frieze Los Angeles, Naama Tsabar will also be performing Untitled (Double Face) with Kristin Mueller on the backlot of Paramount Studios as part of Frieze Projects on February 13, 14, and 15.

Untitled (Double Face) is a sculpture comprised of two guitars that have been fused together to form a single instrument. Sharing a back, the chromed-plated form is conjoined in a way that requires a mutual negotiation between the two performers. Moving in unison (or in tension), the performance infuses a seemingly neutral object with a sense of psychological strain. The doubling of both the guitar and the performer creates a space of frenetic tenderness – all the while, their backs turned to the audience.