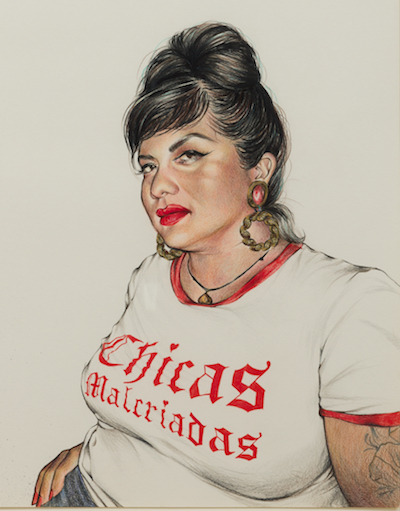 Shizu Saldamando: L.A. Intersections
4757 York Blvd. Los Angeles, CA 90042
Feb 06, 6 PM - 8 PM — ends Apr 17, 2020
Join us for the opening reception for the solo exhibition of Shizu Saldamando, Wanlass Artist-in-Residence.

Visualizing the scope of L.A. Latinx subcultural communities, L.A. Intersections presents a selection of works by Los Angeles-based artist Shizu Saldamando that reimagines alternative Chicanx and Indigenous identities through portraiture and video-based work. The exhibition's multimedia and cross-generational composition offers both a critique of traditional figures in art and a celebration of in-between spaces and the bodies that inhabit them.

Related programming:
February 13 - 78 Days of Relief: Texas Isaiah and EJ Hill in conversation about their process working on Excellentia, Mollitia, Victoria and as ongoing collaborators.
February 20 - Yosimar Reyes: Undocumented and Thriving
February 25 - X: a Performance by Gabriela Ruiz
April 6 - Today Could be an Anniversary, a night of student engaged poetry curated by Raquel Gutiérrez
April 9 - Dorian Wood: Songs Against the Lure
April 17 - Exhibition Closing with Club Scum

The Wanlass Artist in Residence Program is made possible by generous support from the Kathryn Caine Wanlass Charitable Foundation.