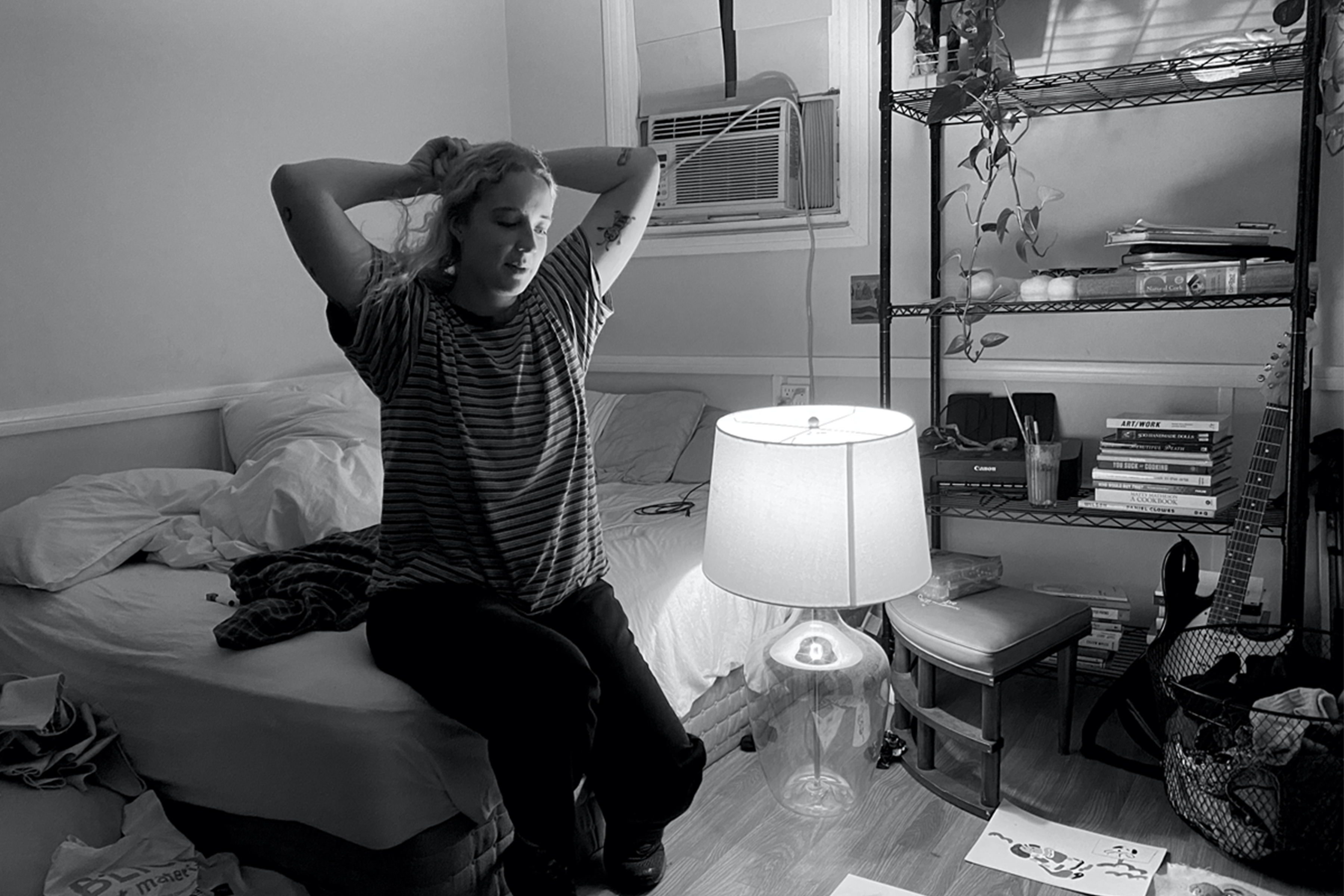 Sierra Pollock: Snoopy's Vagina
1206 Maple Ave Ste 534 Los Angeles, CA 90015
Feb 08, 7 PM - 10 PM — ends Mar 07, 2020
Nick Kochornswasdi Gallery is pleased to announce its first solo exhibition of the artist Sierra Pollock.

The perfect dinner:

Meatball Soup

1 medium onion, sliced
2 stalks celery, sliced
1 grated carrot
4 potatoes, peeled and cubed
1 bay leaf
Salt and Pepper
2 ½ cups water
½ cup sour cream

Meatballs:
1 pound ground beef
1 egg
1 small onion, chopped
1 small potato, grated

Cook vegetables, bay leaf, and seasonings in water in large stock pot. Cook until vegetables just begin to get tender. Mix ingredients into meatballs. Form into balls and drop into soup. Continue boiling for 20 minutes. Reduce heat to a simmer. Remove from heat and stir in sour cream when ready to serve.

Whoopie Pies

4 cups flour
2 cups sugar
2 teaspoons baking soda
½ teaspoon salt
1 cup shortening
1 cup cocoa
2 eggs
2 teaspoons vanilla
1 cup thick sour milk
1 cup cold water

Filling:
1 egg white, beaten
1 tablespoon vanilla or few drops of peppermint extract
2 tablespoons flour
2 tablespoons milk
2 cups powdered sugar(or more as needed)
¾ cup vegetable shortening or margarine
Marshmallow créme (optional)

To make the batter, cream together sugar, salt, shortening, vanilla, and eggs. Sift together flour, baking soda, and cocoa. Add this to the first mixture alternately with water and sour milk. Add slightly more flour if milk is not thick. Drop by teaspoons on a cookie sheet. Bake at 400°F. To make filling beat egg white, powdered sugar, and vanilla. Then add the remaining ingredients. Beat well. A few drops peppermint extract may be used in place of vanilla.