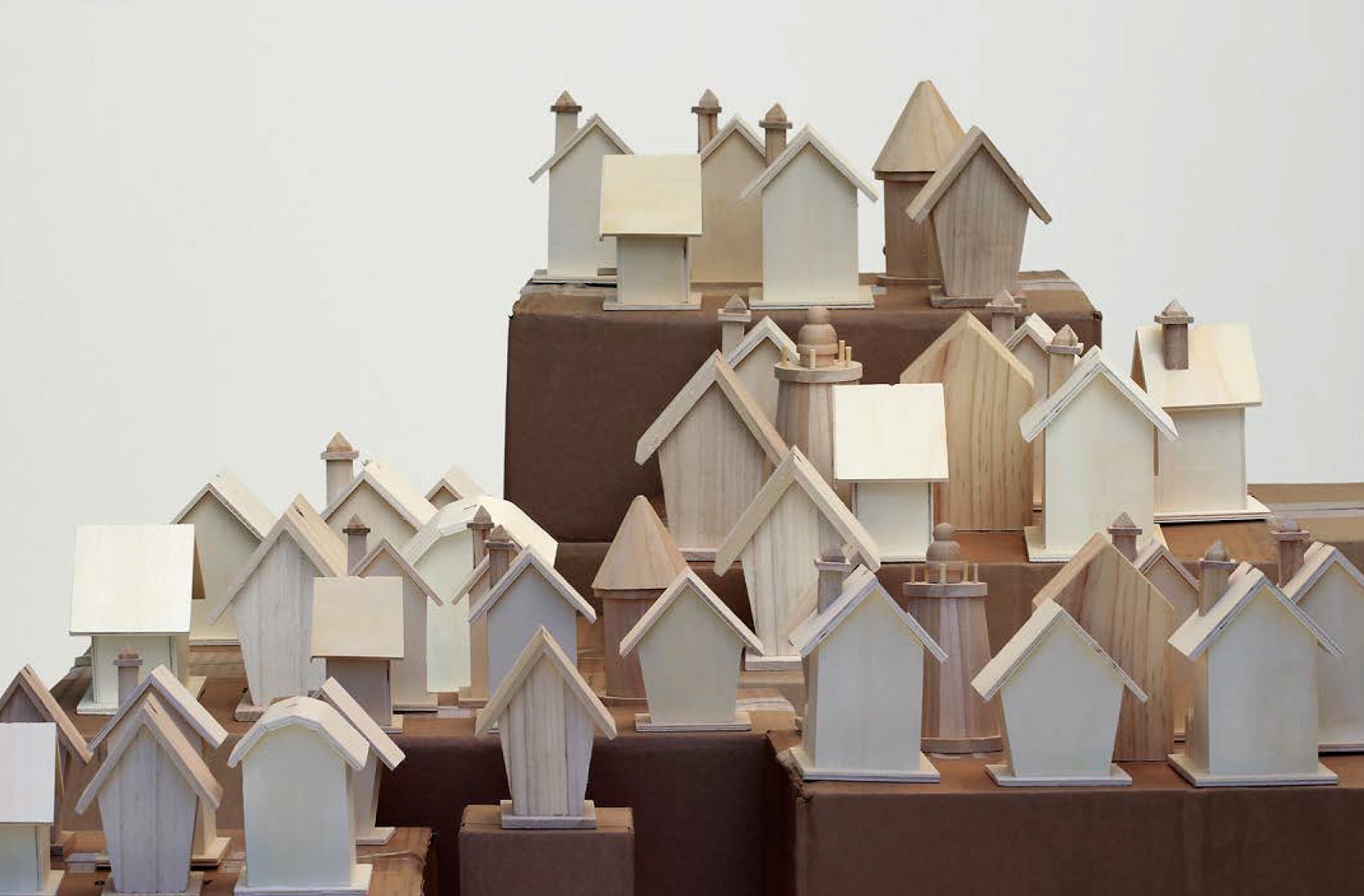 Las Hijas de los Días: 7 Female Views from the Margins | DRAWING CONNECTIONS Reception & Open Studios
👀
3026 Airport Ave
Feb 22, 5 PM - 8 PM — ends Mar 28, 2020
Las Hijas de los Días: 7 Female Views from the Margins
Exhibition | January 27 – April 3, 2020
Airport Gallery | 3026 Airport Avenue
Exhibition Reception & Artist Open Studios | February 22, 2020 | 5-8 PM

Science affirms that we are made out of atoms, but Uruguayan writer Eduardo Galeano states that we're also made out of stories. In his book, Los hijos de los días (Children of the Days), he writes one story that reflects the feelings and vicissitudes for every day of a year. Inspired by this exercise, we wanted to reflect upon relevant ideas that inhabit our daily lives in only a week's span of time across the globe. To represent each day of the week, we selected the gazes of seven women from 18th Street Arts Center, PhotoEspaña, and Arttextum that reflect the spirit of our times, starting with photography as a medium of departure and expanding the field to include drawing, installation, and performance. Climate unrest, the physical displacement of the idea of home, and the removal of socio-historical ties that oppress women were the stories told by Cristina de Middel, Eunice Adorno, Lola del Fresno, Luciana Abait, Doni Silver Simons, Sabine Pearlman, and Pamela Simon-Jensen. The works of these creative women narrate sublime and challenging stories of our everyday that call out to be heard and comprehended in order to collectively transform realities. The women highlighted in this show are only a fraction of the multiple voices around the world who are tracking alternate ways of belonging to time.

In collaboration with Arttextum, Tejido de agentes culturales inspirados en Latinoamérica, Promoción del Arte, Ministry of Culture and Sports, Madrid, Spain.
Curated by Begoña Torres and 18th Street Arts Center's Assistant Curator Frida Cano.
Artists: Cristina de Middel, Sabine Pearlman, Pamela Simon-Jensen, Luciana Abait, Lola del Fresno, Doni Silver Simons, and Eunice Adorno.


----------------------

DRAWING CONNECTIONS | Exhibition
February 10 – April 4, 2020
North and South Galleries | 3026 Airport Avenue
Exhibition Reception and Artist Open Studios
February 22, 2020 | 5-8 PM

Drawing Connections aims to trace the invisible networks between a selection of current artists in residence at 18th Street Arts Center, both from our 18th Street campus and our Airport hangar. The show highlights how artists from different backgrounds and whose practices range from traditional to experimental art can dialogue through one of the earliest and most fundamental tools for human expression, drawing. This process of mark-making reveals the initial creative impulse that may later take the form of a video, a performance, a piece of music, an art installation, a painting, or a drawing itself. This curatorial exercise intends to delve into the essence of the multivalent creative practices of the artistic community of 18th Street Arts Center.

Featured artists: Deborah Lynn Irmas, Dan S. Wang, Luciana Abait, Debra Disman, Judith Gandel-Golden, Gwen Samuels, Luigia Gio Martelloni, Dancing Bass Clef (Julia Michelle Dawson), Lola del Fresno, Loren H. Harris-Heller, Joan Wulf, Doni Silver Simons, Pamela Simon-Jensen, Crystal Michaelson, Daniela Schweitzer, Susan Broussard, Yvette Gellis, Marcus Kuiland-Nazario, Rebecca Youssef, Alexandra Dillon, Melinda Smith Altshuler, Nellie King Solomon, and Rebecca Setareh.