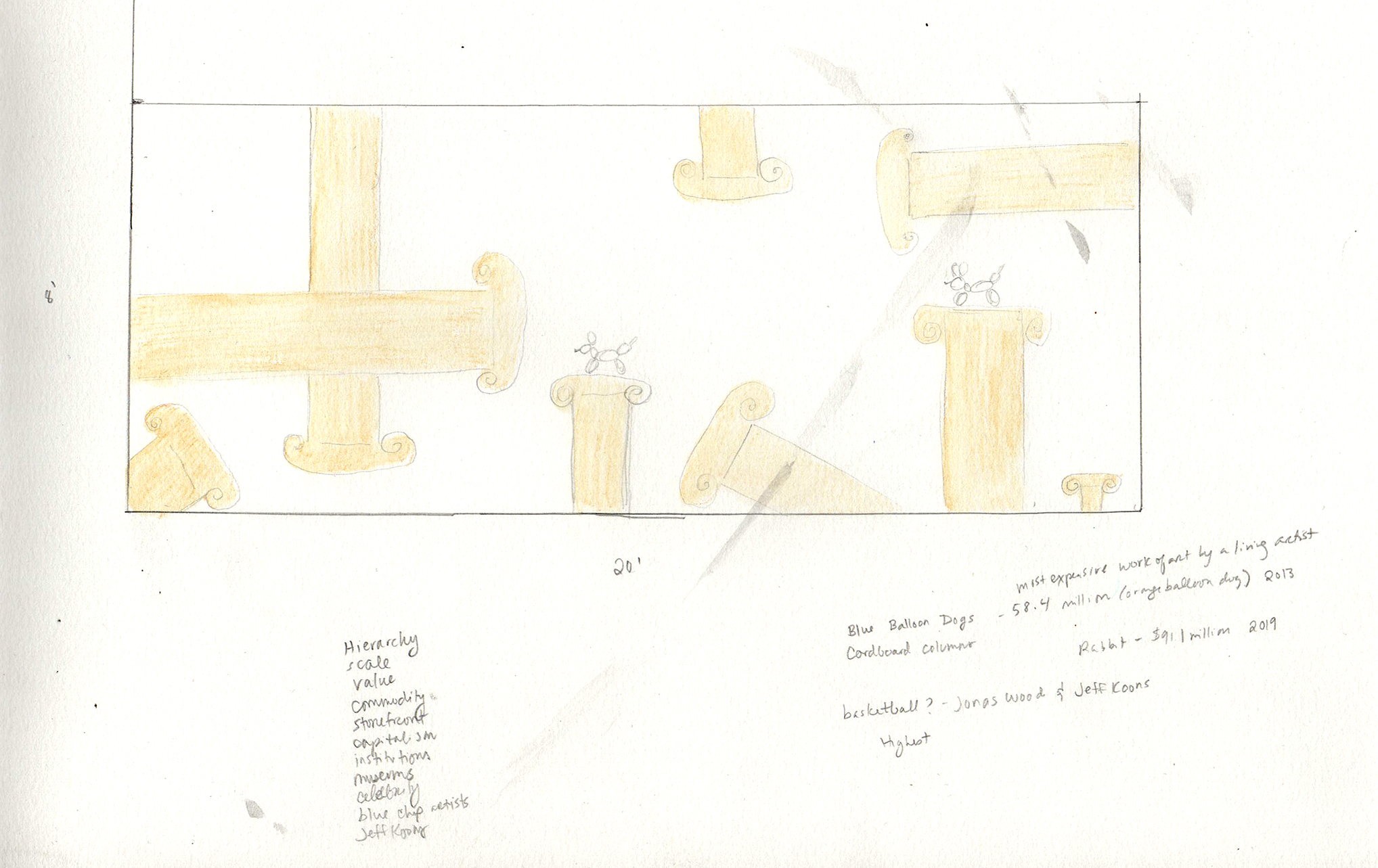 Molly Schulman: This is Not a Balloon Dog
11110 Alondra Blvd., Norwalk, CA 90650
Feb 10, 6 PM - 9 PM — ends Feb 21, 2020
WINDOW DRESSING 2020
Cerritos College Art Gallery

Molly Schulman
THIS IS NOT A BALLOON DOG
(CECI N'EST PAS UN CHIEN BALLON)
Feb 10 – Feb 21, 2020

Reception: Monday, February 10 @ 6-9PM

Molly Schulman's installation, This Is Not A Balloon Dog, provokes a playful sense of revolution against the art world's status quo by riffing off of the work of two highly-regarded Surrealist artists and one over-hyped commercial artist. André Breton, in his noteworthy diatribe "Away with Miserabilism" (1956), questions a sense of safety and complacency through a consumerist and capitalist culture that in reality masks an individual's dulled misery. Likewise, René Magritte, in his iconic painting "Treachery of Images" (1929), paints a pipe along with the text "Ceci n'est pas une pipe", questioning the oppressive conventions of language and more broadly of the bourgeoisie itself. The art world, Schulman posits, acts as a microcosm of miserabilism with its notion of artist as celebrity, auction sales with skyrocketing highs, and the marketing of not just the art, but an entire line of merchandise that accompanies almost any artist with major success. The installation will include three elements, each representing an aspect of today's art world, all dancing together on stage: columns (the Institution), balloon dogs (Capitalism, as symbolized by Jeff Koon's record-breaking sales), and a performance (the Avant-garde). Mimicking a fanciful shop window display, Ionic columns will be placed at varying heights, depths, and in unexpected directions throughout the vitrine. Balloon dogs will be strewn throughout. During the night of the opening reception, the artist will perform in costume, blowing up and twisting more balloon dogs, and releasing them into the space of the vitrine, where they will be set to float randomly around the space, made active by multiple fans blowing in various directions. The effect will resemble a dream-like snow-globe that plays with the idea of hierarchy in the art world, blurring the lines between art and commodity, form and function, the real and surreal. The levity of the balloon dogs floating around the columned vitrine will spark curiosity in the passersby as they consider what it all means and this very act of questioning one's surroundings is the necessary antidote to miserabilism and the true purpose of art itself.