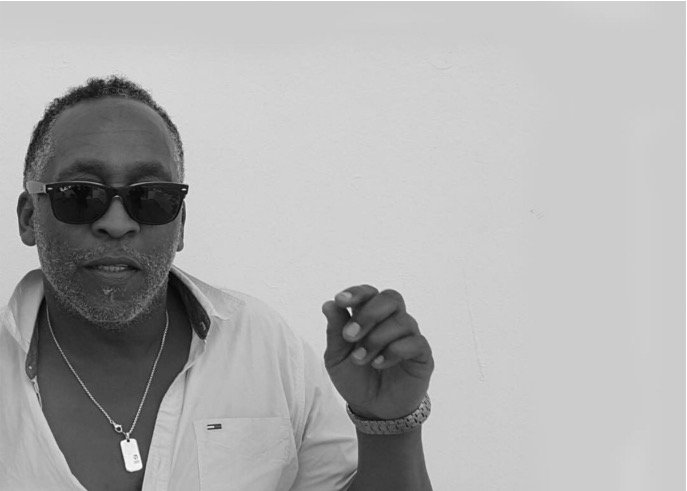 Elena Filipovic presents Henry Taylor
1700 Lida Street Pasadena, CA 91103
Feb 18, 7:30 PM - 8:30 PM — ends Feb 18, 2020
Henry Taylor (b. 1958, Ventura, CA) continues to explore and expand the languages of portraiture and painting, while pointing to the social and political issues affecting African Americans today. Whether addressing racial inequality, homelessness and poverty, or celebrating the importance of family and community, Taylor paints "what I see around me." An acute documentarian of his community, Taylor fits squarely into the lineage of painter as social observer, channeling artists as diverse as Alice Neel, Henri de Toulouse Lautrec, and John Singer Sargent.

Raised in Oxnard, California where he worked as a psychiatric technician before attending the California Institute of the Arts, Taylor has appeared in exhibitions around the world, including the 58th Venice Biennale (2019); the Whitney Biennial, New York (2017); Camden Arts Centre, London (2016); Studio Museum in Harlem, New York (2013); Carnegie International, Carnegie Museum of Art, Pittsburgh (2013); Museum of Contemporary Art, Los Angeles (2012); and Los Angeles County Museum of Art (2011). In 2012, Taylor was accorded a solo museum exhibition at MoMA PS1, New York where he turned the gallery into a studio.

Taylor was a recipient, in 2018, of the Robert De Niro, Sr. prize for his contributions in the field of painting. The first major monograph devoted to his art (Blum & Poe and Rizzoli Electa) appeared in that same year. Taylor lives and works in Los Angeles.

Elena Filipovic is director and curator of Kunsthalle Basel where she has curated numerous exhibitions with emerging artists, including Dora Budor, Vincent Fecteau, Yngve Holen, Anne Imhof, and Anicka Yi. She previously served as senior curator at WIELS Contemporary Art Centre in Brussels from 2009-2014, where her many credits included the traveling retrospectives Felix Gonazalez-Torres Specific Objects without Specific Form (2010); Alina Szapocznikow: Sculpture Undone, 1955-1972 (2012, with Joanna Mytkowska); and Anne Teresa de Keersmaeker: Work/Travail/Arbeid (2015). In 2008, she co-curated the 5th Berlin Biennale for Contemporary Art, with Adam Szymczyk. Filipovic's recent publications include The Artist as Curator: An Anthology (Mousse Publications, 2017), for which she served as editor, as well as her own David Hammons, Bliz-aard Ball Sale (Afterall Books, 2017) and The Apparently Marginal Activities of Marcel Duchamp (MIT Press, 2016).

-------
The Graduate Art Seminar is a forum for graduate students and members of the ArtCenter community to enter into dialog with internationally recognized artists, critics, and art historians. The Seminar is a core component of ArtCenter's Graduate Art program. The Seminar is also free and open to the public.