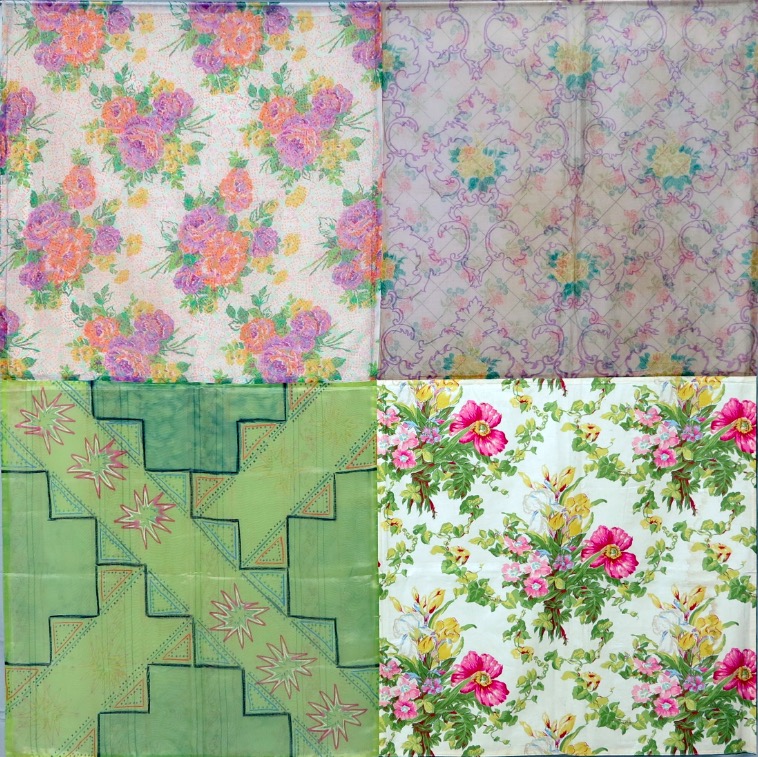 Tina Girouard: A Place That Has No Name | Zoé Blue M.: Phantasmal (@AE2)
2660 S. La Cienega Blvd., Los Angeles, CA 90034
Feb 22, 5 PM - 7 PM — ends Mar 28, 2020
A Place That Has No Name: Early Works, Tina Girouard's first solo exhibition in Los Angeles. The exhibition will run from February 22 – March 28. An opening reception will take place Saturday, February 22 from 5 – 7pm.

Girouard's legacy is that of an alchemist, challenging cultural barriers, breaking away from traditional object making, rejecting the confines of the gallery, and exercising a fervent need to create. Her diverse range of work resists easy classification; she transforms and elevates new forms, while simultaneously denying the homogenization of artistic 'movements.'

Giouard's participation in, and influence on, the SoHo art scene of the 1970s, with its growing cultural significance represents an elusive social energy of the period—marked by the spirit of collaboration, do-it-yourself methods, and a willingness and commitment to dispense with limitations: aesthetic, conceptual, and political. She countered the austere minimalist art being made at the time with exuberant color, eclectic compositions, and unorthodox materials. Eschewing any kind of media specificity in her performances, videos, paintings, and installation pieces, Girouard works with anything from silk fabrics, tapestries, wallpapers, to rolls of linoleum and tin tiles. Her work is as varied as her imagination, and the materials and ideas she uses are charming and accessible, ordinary and profound, revealing the genius and magic of her mind.

Girouard rose to prominence among a group of artists who arrived on the downtown scene around the same time including Lynda Benglis, Gordon Matta-Clark, Deborah Hay, Mary Heilman, Richard 'Dickie' Landry, Mabou Mines, Richard Serra, and Keith Sonnier. During the late 60s the Chinatown loft she shared with Dickie Landry and the Philip Glass Ensemble quickly became a symbolic home for a growing community of young artists that had also migrated to NYC. As an important member of this core group of artists that established the SoHo art scene, Girouard was a founding participant of 112 Greene Street Gallery, The Anarchitecture Group, Clocktower Gallery, FOOD restaurant, PS1, Holly Solomon Gallery, Creative Time, and The Fabric Workshop.

Girouard grew up on a rice farm in Louisiana "between De Quincy and Lake Charles, in the country, a place that has no name." Girouard's work finds itself in a similarly unique non place, permeating several movements. Her works are connected to the post-minimalists, but also deeply associated with the Pattern and Decoration movement in New York. Her work is strongly intertwined with feminist art history, with her consideration of domestic space and the "women's work" that has become indicative of her practice. Rethinking and reworking art into something increasingly unpredictable and uncategorizable, ever close to life itself, Girouard exploits the porousness of these classifications, occupying and dissolving between several different modes.


-----------------

Phantasmal, a solo exhibition by Los Angeles artist Zoé Blue M.. The exhibition will run from February 22 – March 28 at AE2 Gallery located at 2680 S La Cienega Blvd., Los Angeles. An opening reception will take place Saturday, February 22 from 5-7pm.

Blue M.'s work addresses the complexities of multicultural psychology, family history, and growing up with a mixture of backgrounds, resulting in a body of work that draws upon a constant amalgamation of references, icons, and images, from anime to ukiyo-e. Her recent paintings can be seen as fragmented scenes from an ongoing story or play, depicting a female protagonist wholly in her own element. A narrative emerges that runs between absurdity and sincerity, with the lyricism of dreams and the directness of reality. Never extending the gaze out to the viewer, an emotional vulnerability surfaces with equal shades of humor, contemplation, and bite, revealing—across the canvases—an evolving individual in the act of everyday activities: eating noodles, cooling oneself by a fan, and playing adolescent games. In My Own Backyard (2020) depicts a young girl holding a slingshot and dressed in a Boy Scouts uniform. Nodding to the Executive Order and internment of Japanese Americans during WWII, the uniform has the numbers 9066 rhinestoned on the sleeves. Blue M.'s grandfather was interned during this period; ironically, the United States government permitted Boy Scout troop activities to persist in the camps.

The paintings in Phantasmal are unified by their bright palette and juxtaposition of abstract and culturally referent patterns. In Bright Blinding Tan Lines (2019), a girl wearing red check buffalo plaid holds up a yellow bikini by French designer Ed Hardy, who consistently used Japanese-inspired designs and American Vintage imagery in his fashions, while more organic forms leaf and feather-like flutter around her. In It Tastes Better Burnt (2019), a three-armed woman, wearing a blue Seigaiha patterned jacket, grills sausages in front of a flaming chain-link fence. Seigaiha is a traditional Japanese scalloped pattern that resembles waves, fish scales, or clouds. Blue M. imbues her paintings with these rich and subtle layers of symbolism that are the result of personal experiences and familial memories, nods to her multicultural heritage, as well as ongoing research into portrayals of East Asian female bodies throughout time and their exoticization and stereotyping as either opportunistic sexual beings, cunning "dragon ladies," or servile and submissive, as seen in traditional theater, folklore, fashion, and pop culture.