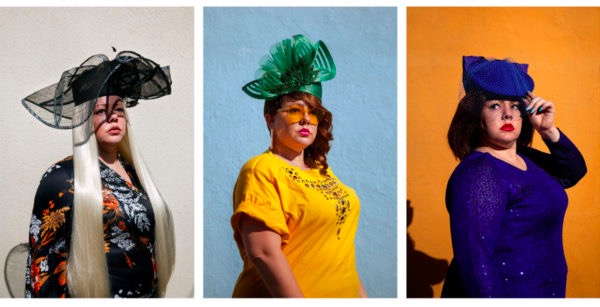 Genevieve Gaignard: Outside Looking In
653 Paseo Nuevo Santa Barbara, CA 93101
Mar 05, 11 AM - 8 PM — ends Mar 28, 2020
Museum of Contemporary Art Santa Barbara (MCASB) is pleased to announce a solo exhibition of LA-based artist Genevieve Gaignard, entitled Outside Looking In, on view in MCASB's Main Space from March 5, 2020 - May 31, 2020.

Genevieve Gaignard is a mixed media artist whose work addresses stereotypes of race, class, gender, and beauty through self-portraiture, installation, sculpture, and collage. Gaignard, born to a black father and a white mother in a small and predominantly white town, was faced with imposing feelings of not knowing how she fit in, or where she belonged. Gaignard reflects her experience and identity utilizing persona, popular culture, historical imagery, selfie culture, and humor to portray contrasting and blended realities. Outside Looking In brings together several bodies of work made between 2016 - 2019 that confront antiquated ideas pertaining to intersections where blackness, whiteness, femininity, and class collide and examine the complexities of self-presentation.

This exhibition is curated by Alexandra Terry, Associate Curator, MCASB.