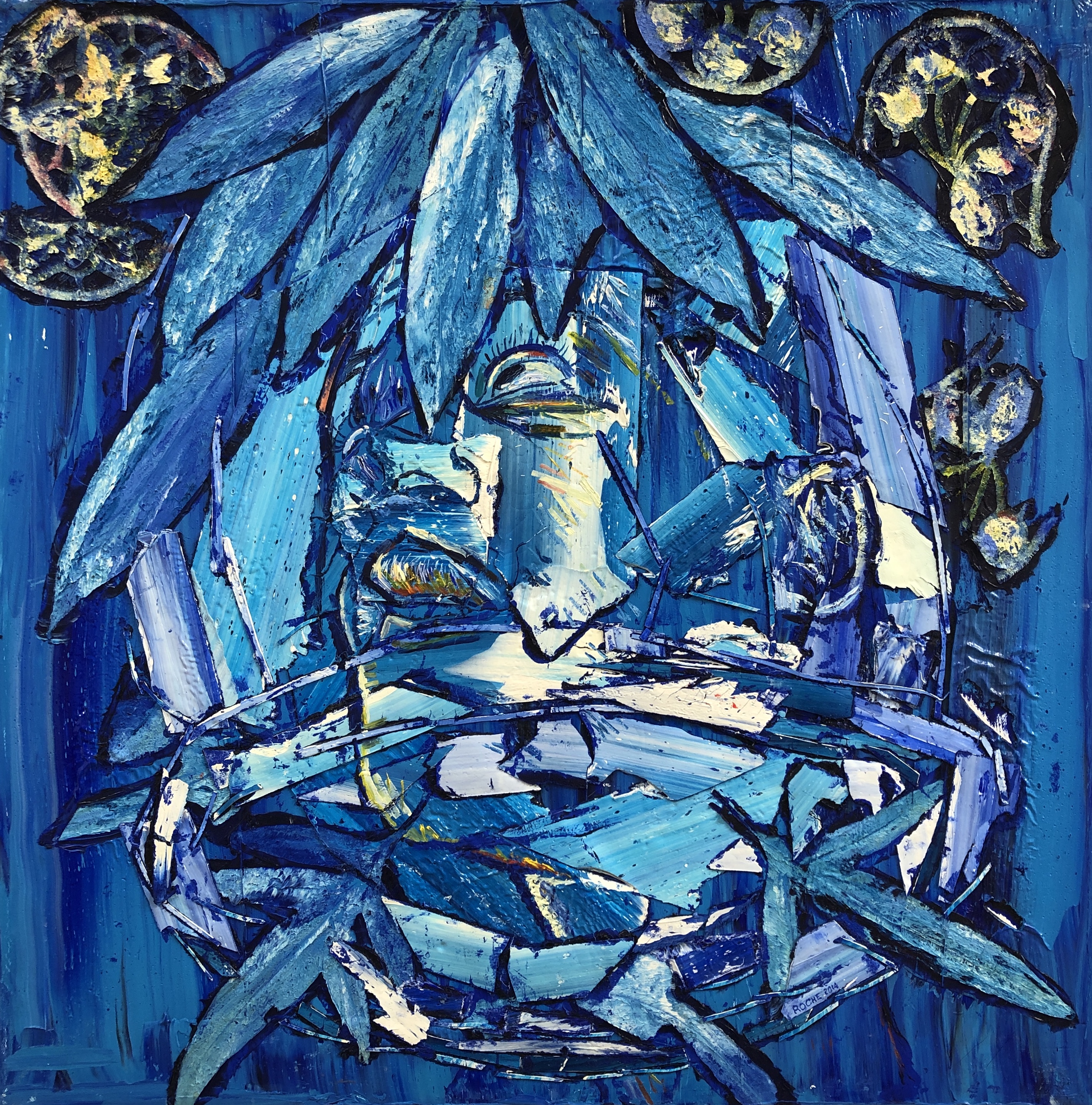 [Virtual Walkthrough] Arnaldo Roche: Homage
2525 Michigan Ave E2
Mar 14, 12 PM - 4 PM — ends May 02, 2020
A Virtual Walkthrough of this exhibit can be found at:
latinamericanmasters.com


Latin American Masters is proud to present Arnaldo Roche: Homage, Roche's fifth solo exhibition at LAM. Our current exhibition, Homage, includes 16 mixed-media paintings, by one of the most gifted Latin American painters of his generation.

Roche may be best known for his remarkable self-portraits, eight of which are included in Homage. The subject of self-portraiture allowed Roche to investigate the complexities of identity, the tensions of the private self and public persona. Homage also includes a remarkable group of still-lives, many of which combine expressionistic violence with passages of tender, votive beauty.

ABOUT THE ARTIST:
Roche rose to international prominence in the late 1980s. His many exhibitions include "Latin American Masters of the Twentieth Century," Museum of Modern Art, New York, 1992 (Traveled to the Centre Georges Pompidou, Paris, 1993); Humor and Rage, Caixa Foundation, Barcelona, Spain, 2001; "Paint Made Flesh" (with Francis Bacon and Lucien Freud), Phillips Collection Washington D.C., 2010; and "Caribbean Crossroads," El Museo del Barrio, New York, 2012.

In 2005 Roche began painting increasingly monochromatic works, dominated by the color blue. Roche said this change was triggered by the Tsunamis that devastated Indonesia in 2005. Thereafter, Man's vulnerability to natural disasters became a persistent theme in Roche's work. Homage includes several examples of Roche's monochromatic "Blue" paintings, including striking mask-like works, combining gesso, oil and wood.