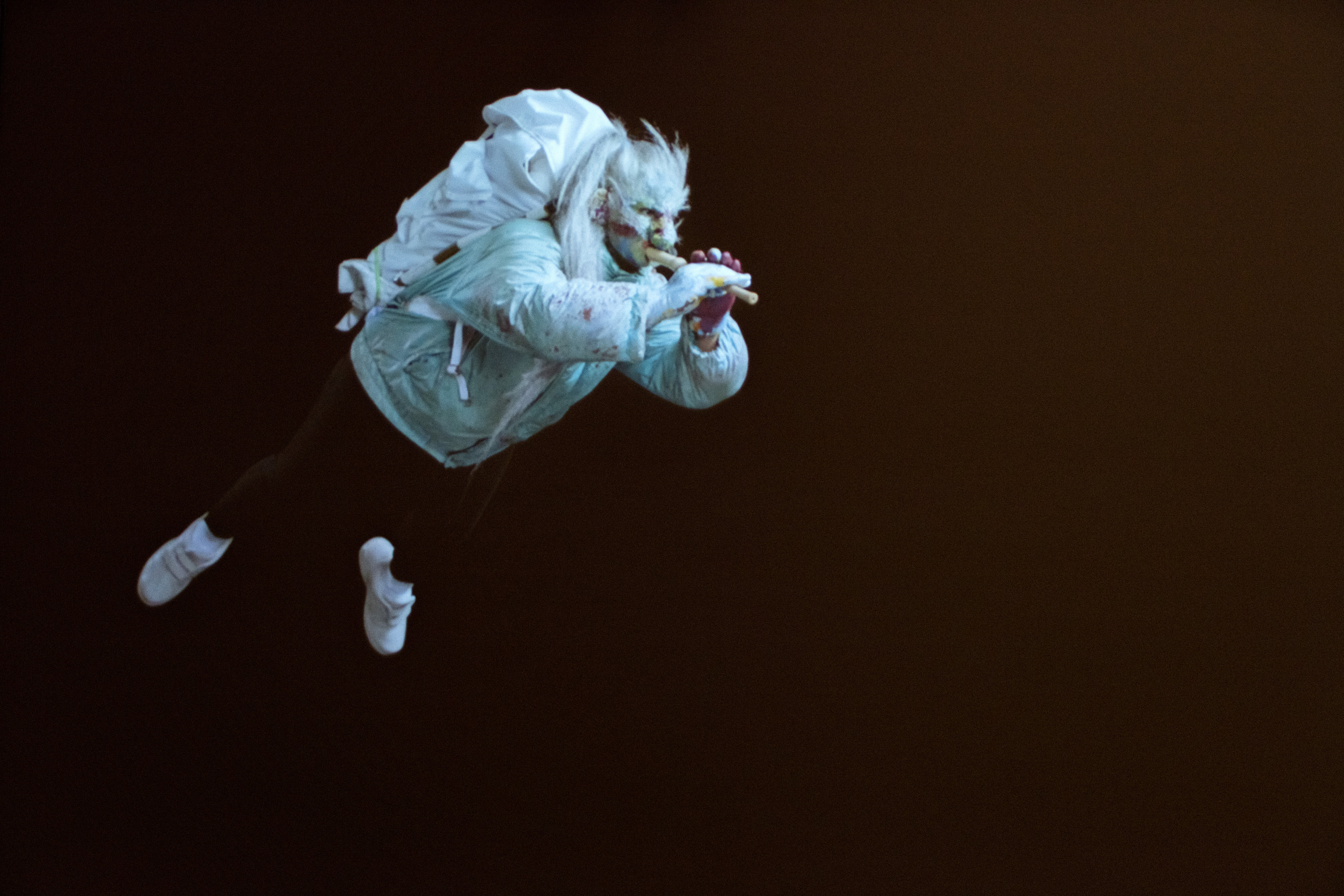 [By Appointment Only] Diana Yesenia Alvarado, Trenton Doyle Hancock, Rainen Knecht, Lila de Magalha: Turn Back, Turn Back!
616 N. La Brea Los Angeles, CA 90036
Mar 14, 10 AM - 6 PM — ends Apr 11, 2020
PLEASE NOTE WE ARE OPEN DURING REGULAR HOURS, BY APPOINTMENT ONLY

Shulamit Nazarian is pleased to present Turn Back, Turn Back! an exhibition of works by Diana Yesenia Alvarado, Trenton Doyle Hancock, Rainen Knecht, Lila de Magalhaes, Elham Rokni, Summer Wheat and Tori Wrånes. These artists explore narrative structures that resonate with a deep history of storytelling found in ancient myths, fables, and folktales.

The exhibition's title derives from the Brother's Grimm fairytale The Robber Bridegroom. "Turn back, turn back" – this warning is often heard from a talking animal as the fairytale's subject approaches the darker edge of the forest. From Little Red Riding Hood to Hansel and Gretel, this symbolic venture into the daunting woods can also be interpreted as a wandering into one's unconscious anxieties. A cawing crow or creaking sign becomes an analogy for internal doubts as the subject meanders into the darker recesses of the mind.

Similarly, the exhibition's artists use fantasy, archetypes, and anthropomorphism in their exploration of psychological and historical narratives. Amalgamating images related to culturally significant stories, these artists examine how fables serve as guides to the unconscious, using metaphors to explore age-old fears, anxieties, and shared beliefs.