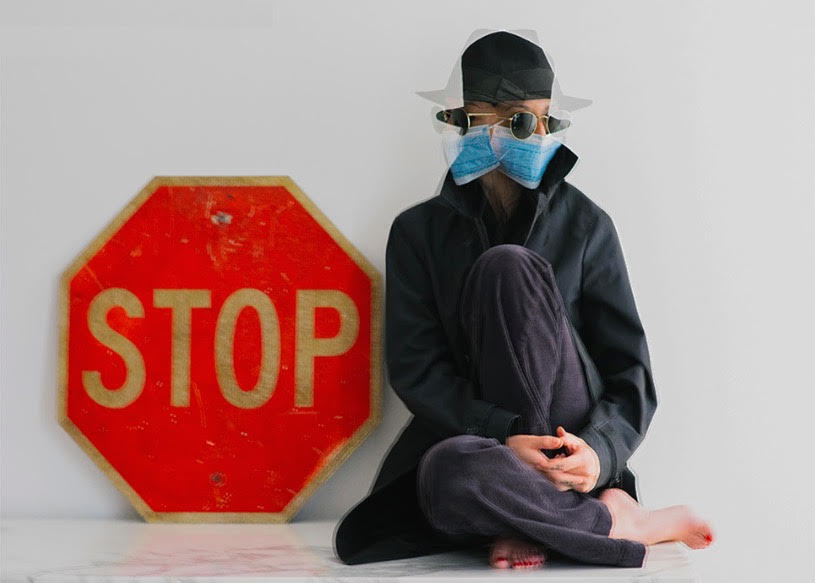 Going Home: a picture show
Los Angeles
May 15, 6 PM - 12 AM — ends May 20, 2020
GOING HOME: a picture show will be a drive-by and walk-up-to art show.
Going Home: a picture show is about the notion of home. For some it can be the final destination, for others it can be a feeling. Many unrelated images will connect via a slideshow to create a visual sense of home, meaning and purpose as to where we may be going to and coming from during this unprecedented time in history.
TZ PROJECTS is an alternative not-for-profit space located at 8070 Beverly Blvd. that presents the work of both established and emerging artists in experimental exhibition modalities that advocates for the power of art in uncertain times.
The launch on MAY 15TH consists of projected video window displays to provide a destination activity for Angelenos during quarantine.
RULES: You can view the show from your car or walk up to the window display while adhering to social distancing guidelines.
For up to date info follow @TZPROJECTS on instagram & visit:
tzprojects.org/
CURATED BY: TORIE ZALBEN
ARTISTS:
AARON AXELROD, ADRIAN ARREDONDO, ADRIENNE ADAR, ALDO CHACON, ALEX COUTO, ANDREW MADRID, AMANDA FLOWERS, ANDY MOSES, ANGELA VIENS, ANTHONY JAMES, BEAU DUNN, BIBA DE SOUSA, BONNIE SCHIFFMAN, CAMERON HELM, CARIN GERARD, CHANNING HANSEN, CHRISTY ROBERTS BERKOWITZ, CLAIRE CHAMBLESS, DAISY MECINAS, DIANE HOLLAND, DARIAN ZAHEDI, DAVID DONALD SUTHERLAND, ELLEN HOULIHAN, ERIN KAPOR, EVAN LANE, FATEMEH BURNES, FORREST KIRK, FAWN ROGERS, GARY BASEMAN, GEOFFREY RODRIGUEZ, GWEN O'NEIL, HANK WILLIS THOMAS, JAMES GALLAGHER, JAMES ORLANDO, JESSICA WILLIAMS, JESSICA BELLAMY, JOE PUGLIESE, KAREN FINLEY, KEITH MAYERSON, LAURIE RASKIN, LAURIE YEHIA, LAYNE FALER, LEV ABRAMOV, LINDA TROELLER, MARINA MASIC, MAX JANSONS, MAX OSTROW, MELANIE PULLEN, NED LOW, OSCEOLA REFETOFF, PATTI PENN, PAUL RUSCONI, PAUL WEINER, PLANT INTELLIGENCE AGENCY, RAMO, RISH, RYAN HEFFINGTON, PAULO TORRES, PAZ DE LA HUERTA, PIA RIVEROLA, PIERRE FRAITURE, QUEEN KWONG, RANDI RUSSO, RIVER GALLO, ROBERT STANDISH, SALOMON HUERTA, SAMUEL J. ROBERTS, SARAH BAHBAH, SARAH SITKIN, SPENCER MAR GUILBURT, TALLULAH WILLIS, TOMMY MAY, ZELLAH DE BELLA, YUDO KURITA, SHANA NYS DAMBROT & MORE. . .