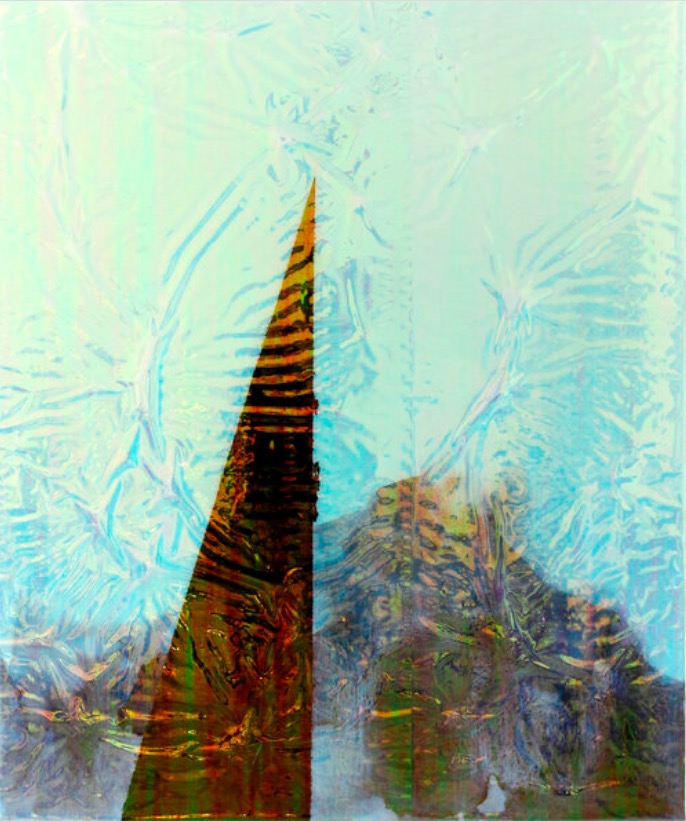 [By Appointment Only] Abby Sin and Jason Gillis: The Church of Black Luck | Phase I: EMERGENCEY
1516 S Flower St. Los Angeles, CA 90015
May 02, 11 AM - 4 PM — ends May 31, 2020
View here:
www.aerosalon-la.com/emergencey
This exhibition is currently open by appointment only.
AERO SALON is very pleased to present its inaugural exhibition, The Church of Black Luck | Phase I: EMERGENCEY: an exhibition of new works by artists Jason Gillis and Abby Sin, which contemplates the creation of a Church as an expression of universal and human consciousness and devotion through the perception of conventionally defined external -world and internal -mind phenomena with an intent to remove the implicit conceptual wall separating them: separating the mind from the body, the subject from the object. The Church of Black Luck plays with the idea that the universe is complete in its darkness prior to the light that illuminates the already-eternal whole, a pedagogical formulation that allows for novel concepts of time (no time) and space (never not there except for one eternal moment) and identity, but that also creates a mental framing device, or "ground" in/on which to see the artworks displayed.
Los Angeles based artist, Abby Sin (BFA Art Center College of Design, 2013), creates panels that are repositories and projections of color light phenomena. She works with translucent and reflective materials in both sculptural and painterly ways to interact with primarily black and white imagery that she initially paints on flat panels. Using an array of light reactive materials combined with resin pouring techniques developed from years of research and experimentation, she builds eerie vistas and forms that throw variable light and color out into the viewing space and deny a single static read of the artwork. Colors change and forms appear and disappear depending on where the viewer stands in relation to the artwork. There are many experiences that issue forth from a single one of Sin's works, mirroring the phenomena of the many loci of human experience within the realm of a commonly shared world.
Jason Gillis, originally from Boston and currently residing in Los Angeles and Mt. Shasta CA (BFA Painting, Massachusetts College of Art, 2001), paints this very same universe by exploring the pathways through which the "outside" world enters and takes shape in the inside world of human minds, and uniquely as it takes shape in the world of his mind. It is an ecstatic exploration yielding an explosion of mental states that mirror the perceived world therefrom and thereunder. His paintings are scary and funny, solemn and fantastical. Gillis employs a colorful, graphic style that provides levity and thereby greater emotional stamina for him to explore complicated mental states and memories, dream life and metaphysical phenomena. He follows these dreams and memories to remote and at times frightening places. One finds arches and portals, living and breathing mountains and volcanos, furnaces with faces, body parts and heads - sometimes attached, sometimes not - projections of void, designs of infinity.