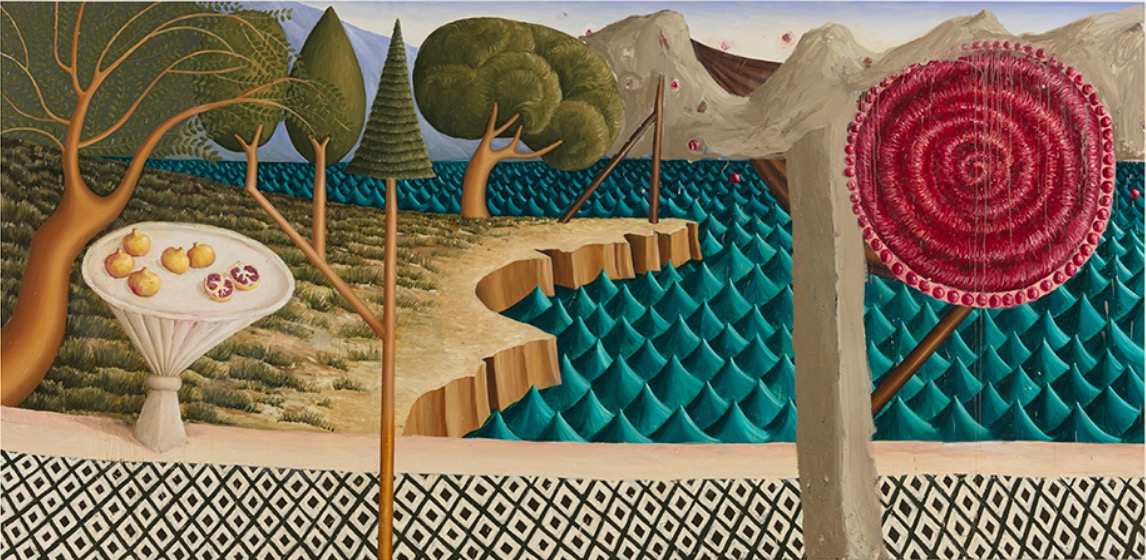 [By Appointment Only] Siro Cugusi: Forest | Kiyoshi Kaneshiro: Starburst | Jingze Du: In Between
6830 Santa Monica Blvd. Los Angeles, CA 90038
May 16, 12 AM - 12 AM — ends Jun 13, 2020
This exhibition is open by appointment only.
When entering public spaces please follow social distancing guidelines set by the city and state.
steveturner.la/exhibition/siro-cugusi#1
Steve Turner is pleased to present Forest, a solo exhibition by Siro Cugusi featuring recent paintings that use the structure of landscape painting to explore mysteries of the unconscious. The unknown is the destination for Cugusi and he uses symbols from the forest to get there. In so doing, he leaves reality behind and bends the rules of the universe. He juxtaposes familiar images with indiscernible ones and combines representation and abstraction to create an alternate world that is poetically tuned and dramatically heightened in which we find ideas, experiences, ideals, sufferings, hopes, myths, dreams and nightmares.
-----------------
steveturner.la/exhibition/kiyoshi-kaneshiro#1
Steve Turner is pleased to present Starburst, a solo exhibition by Kiyoshi Kaneshiro consisting of new ceramic vessels. While they might bear a relationship to vessels, that is where the similarity ends. Their walls are composed of equal parts clay, glaze and air space. They look as though they were created from an explosion that produced a starburst effect. According to the artist, "I see these starbursts as frozen moments, a snapshot of material, time, and heat."
-----------------
steveturner.la/exhibition/jingze-du#1
Steve Turner is pleased to present In Between, a solo exhibition by Dublin-based Jingze Du featuring new paintings, all of which function as self-portraits. They are largely grey with accents of black and white and each depicts heads in various configurations. Some are slightly contorted while others are more naturalistic. According to the artist, they represent an oscillating position that is in between various alternatives: strength and weakness; fast and slow; masculine and feminine; validation and rejection; external and internal; conformity and independence, and above all they represent his status as an immigrant, someone whose life has been neatly divided into two parts, the first half in China; the second half in Ireland.