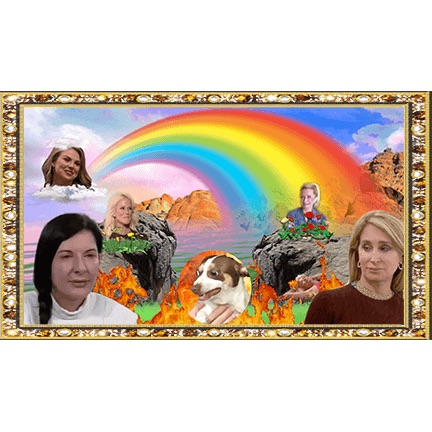 [Virtual Screening + Discussion] Casey Kauffmann: Knowing Others and Wanting To Be Known
Pennsylvania Ave, Los Angeles, 90033
May 22, 8 PM - 9:30 PM — ends Jun 05, 2020
Friday, May 22 @ 8pm: Knowing Others and Wanting To Be Known. Screening and Talk with Casey Kauffmann (@uncannysfvalley) and her USC thesis Committee: Jennifer West, Amelia Jones, and Edgar Arceneaux
Participants:
Casey Kauffmann
Jennifer West
Amelia Jones
Edgar Arceneaux
Kate Parsons (FEMMEBIT)
Register via Zoom:
bit.ly/2WBUZlI
Or join at Twitch.tv/femmebit
Casey Kauffmann is an interdisciplinary artist from Los Angeles where she currently lives and works. She is a 2020 graduate from the MFA program at USC, and her thesis show was postponed due to the Covid-19 crisis. Casey's video collage work Knowing Others and Wanting to be Known is a main feature of her show and is inspired by her Instagram project started in 2014, @uncannysfvalley.