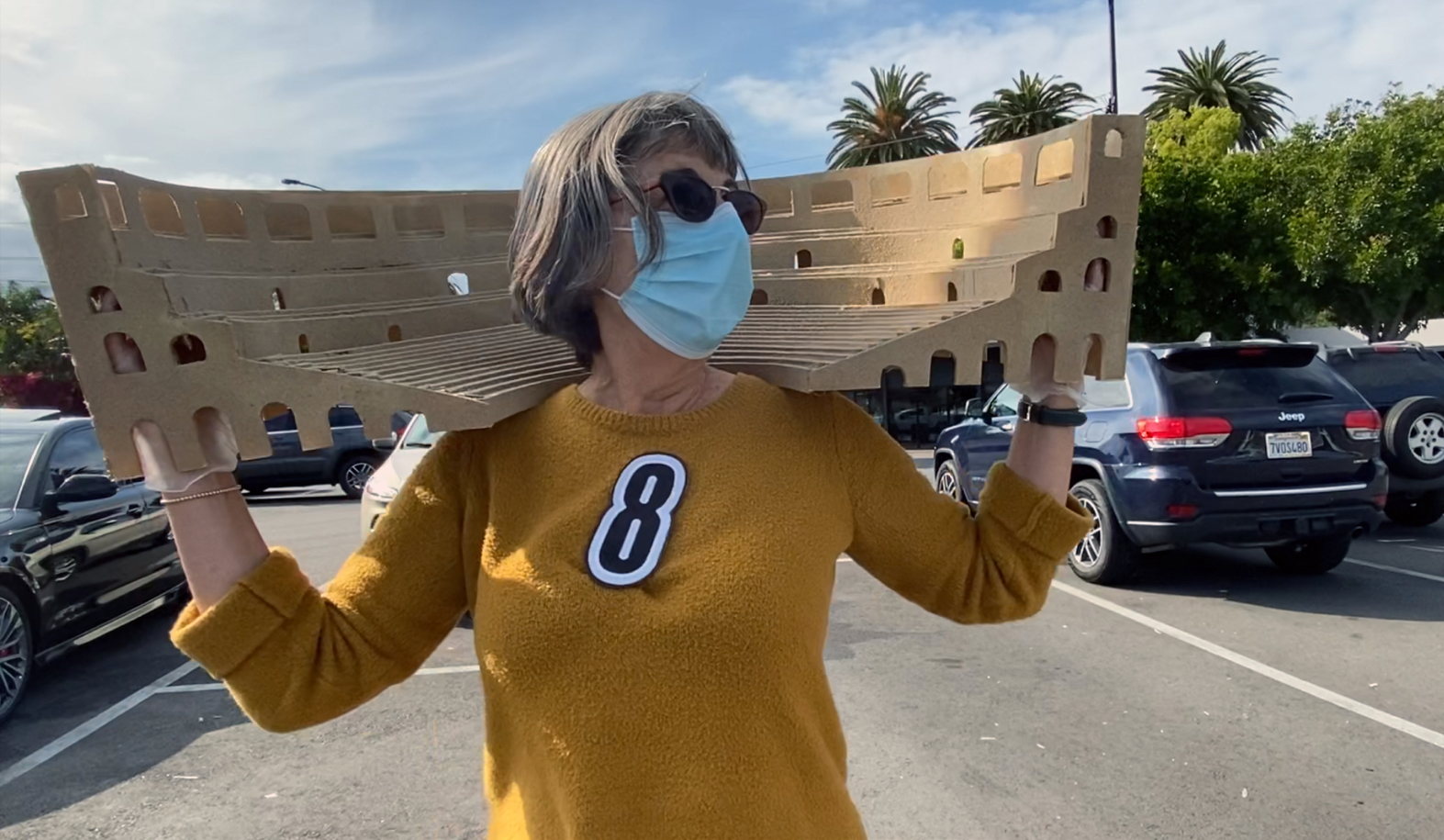 [Virtual Event] Friendly Fire (a coronation)
1611 S Hope St, Los Angeles, CA 90015, Los Angeles, CA 90015
May 24, 4 PM - 6 PM — ends May 24, 2020
Friendly Fire (a coronation)
a performance, video and Zoom event in 3 Acts by Dorit Cypis
Everything has shifted under and around us. It's a new world order with broken old world structures. We need to relocate our bodies spatially, temporally and socially. How do we assess conditions with new eyes, ears, minds and bodies to weave our ways towards developing generative models for who we want to be to ourselves and to one another?
Friendly Fire is a performance, video and Zoom event by artist, educator and mediator Dorit Cypis exploring how histories are embodied and refracted by us, often unconsciously. Even as we hold elevated principals and values, we often get blind-sighted to how we actually treat each other.
On Sunday May 24, we invite you to join Dorit's protagonist Co-Rona on her journey through space and time, following her as she lands disoriented in the new pandemic world and struggling to locate herself. Through facilitated reflection, we will examine together how the conflicts of the world between us can simultaneously live within us.
Learn more about the event here:
navel.la/events/oneanother-friendlyfire/