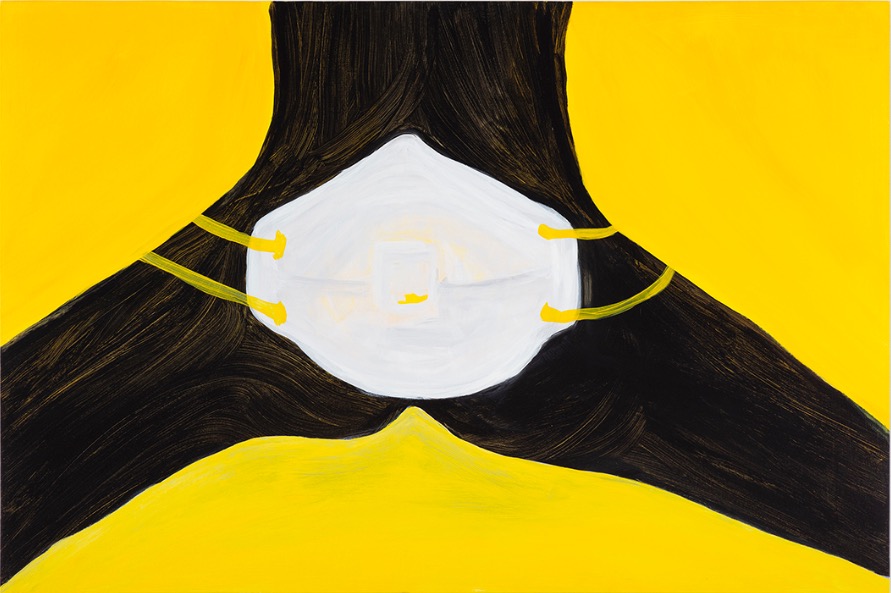 [By Appointment Only] Shagha Ariannia: It's a Date
313 N. Fairfax Ave., Los Angeles, CA 90036
May 28, 12 PM - 5 PM — ends Sep 12, 2020
This exhibition is open by appointment only.
When entering public spaces please follow social distancing guidelines set by the city and state.

Meliksetian | Briggs is pleased to present It's a Date, an exhibition of new paintings by Los Angeles-based artist Shagha Ariannia. The exhibition is organized by Luana Hildebrandt and marks the artist's first solo exhibition at the gallery.

In this new body of work, the multidisciplinary artist Shagha Ariannia continues to engage in the political paradigm present in her earlier video installations, choosing, this time, to examine the politics of the body. Stemming from ideas drawn from a collection of literary texts layered over the artist's personal intimate framework, this new series of paintings form a non sequitur narrative, the artist's own collection of dispersed experiences that reflect upon the female body and its desires in relation to culturally encoded power dynamics.