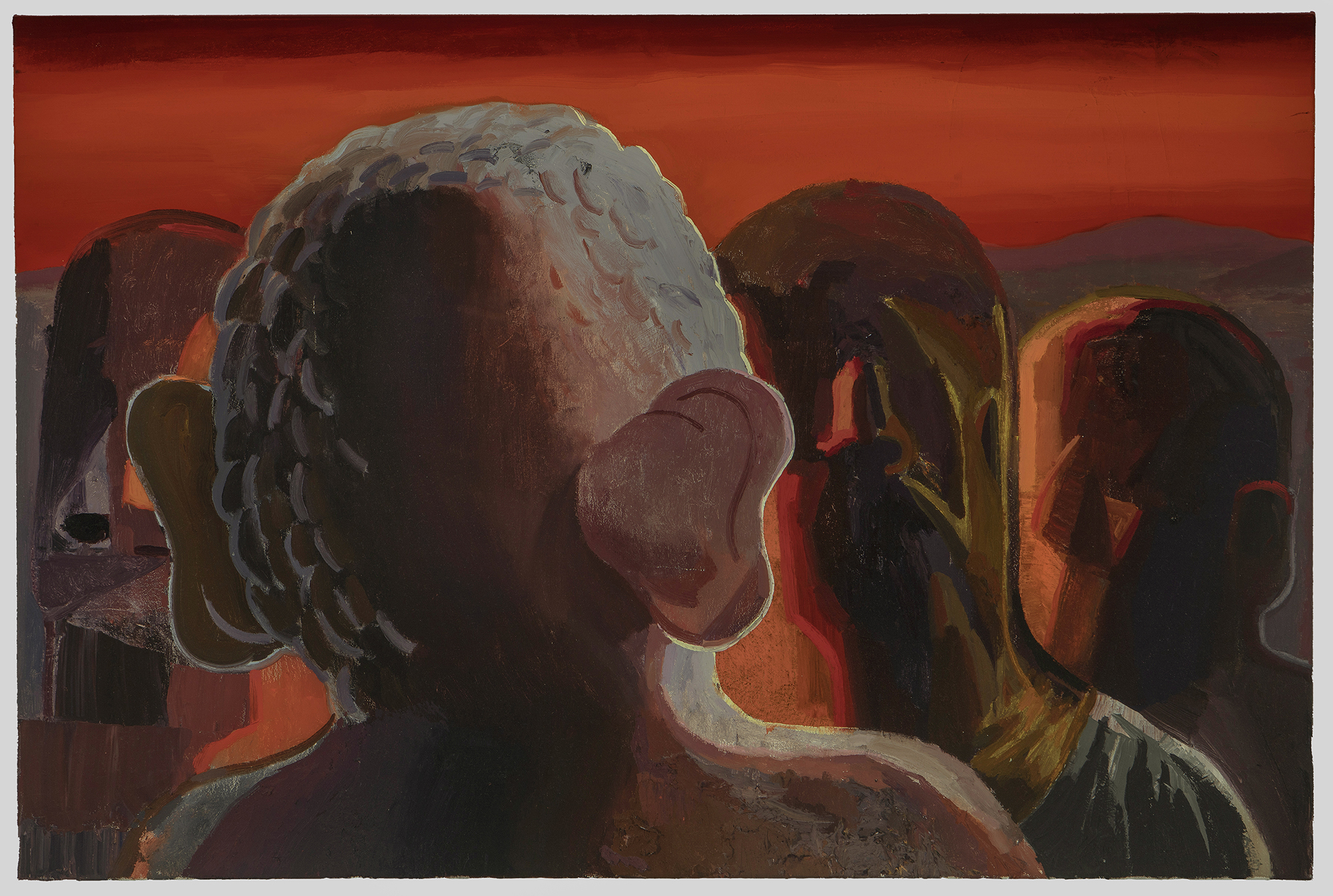 [By Appointment Only] Christian Ramirez: The Gloaming
207 N Broadway, B4 Santa Ana CA 92701
Jun 06, 6 PM - 9 PM — ends Jul 18, 2020
This exhibition is open by appointment only.
When entering public spaces please follow social distancing guidelines set by the city and state.
Santa Ana CA: The Painter's Room and IPA DTSA are excited to present THE GLOAMING, a solo show by Christian Ramirez, the artist's last show before relocating to East Lansing,
Michigan to attend Michigan State University's 3-year graduate program. This exhibition will be available from Saturday, June 6th through Saturday, July 18th 2020 by appointment.
Following up on his 2018 solo show Cauliflower Ear, hosted at Creative Arts Coalition to Transform Urban Space (CACtTUS) in Long Beach CA, Ramirez's work continues to mine the dystopian landscape as a metaphorical plane akin to the Surrealist's desert of the mind, a fictional space to explore personal and societal anxieties, trauma and conflict in our highly polarized times.
Born in Pomona, CA 1980 Christian Ramirez earned his BFA at Laguna College of Art +
Design. He will be attending Michigan State University for his MFA in Fall 2020 as a recipient of MSU's distinguished University Enrichment Fellowship. In 2016 Ramirez founded Basement Projects, a DIY gallery in Santa Ana dedicated to community engagement. He is also cofounder of IPA DTSA and The Painter's Room. His recent exhibitions include AMERICAN (2019) Golden West College, Huntington Beach CA, CACtTUS Patch (2019) OPaf (Other Places Art Fair), Los Angeles CA, Nothing Good Happens After Midnight (2018) MUSA Gallery, Boston MA, Diversity and Inclusion: The Influence of African-American Art in Southern California (2018) Ontario Museum of Art and History, Ontario CA Cauliflower Ear (2018 solo show) C.A.C.t.T.U.S, Long Beach CA Shadowboxing (2015 solo show) B Minus Studios, Santa Ana CA.
To schedule an appointment or for further information please email us at
thepaintersroomdtsa@gmail.com
Full Press Release: tinyurl.com/y7f6hovs