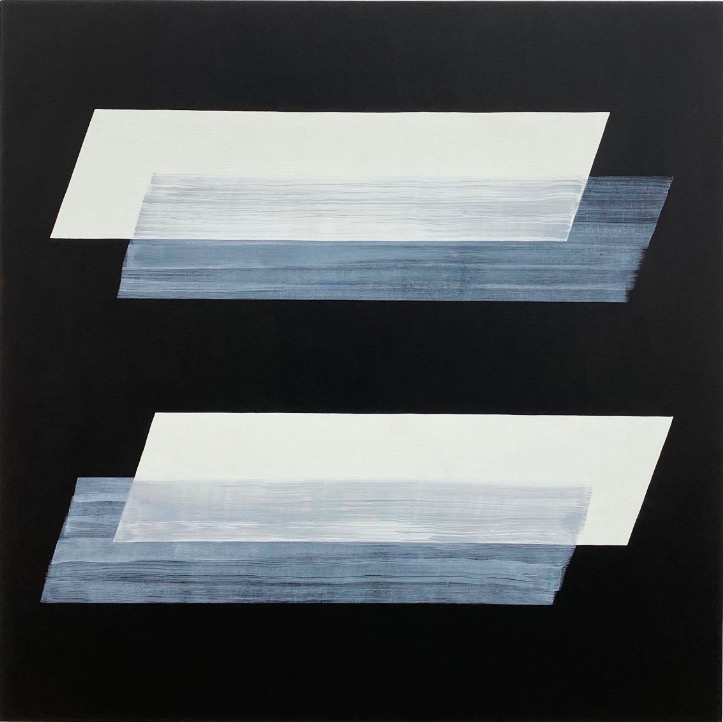 [By Appointment Only] Edith Baumann: New Painting
1326 South Boyle Avenue
Jun 06, 11 AM - 5 PM — ends Jul 12, 2020
Parrasch Heijnen Gallery is pleased to present Edith Baumann: New Painting, the gallery's second exhibition with the Santa Monica-based artist. Edith Baumann's new works are characteristic of her more than four-decade practice, concisely balancing precision with vulnerability, motion, and natural imperfection.
Baumann's latest series of paintings demonstrates her confidence in pattern and mark making, generating smooth, uninflected surfaces that challenge the viewer's reliance upon fixed-point perspective. These six new paintings contrast the pristine with the imperfect through the artist's composition of strokes and forms as she paints multiple parallel planes juxtaposed in a manner intended to alter the viewer's sense of spatial perception. The rich opaque tones of translucent static planes starkly ignite floating, geometrically based forms that seemingly vibrate.
Baumann's process begins with a ground consisting of over a dozen layers of various shades that result in a singular hue set against later-filled negative space. The artist hand grinds pigments of vibrant primary and subdued earth tones mixed with acrylic medium which she applies to the canvas in thin layers to subtly reveal underlayers of color, testing the viewer's awareness of surface and depth.
Each of these new paintings emphasizes the interdependence of the brush mark and the field to achieve an interrelatedness of the picture surface immersed in the tension between the line and the void. Baumann's near symmetry exploits inherent properties of repetition, positioning suggestion over explicitness.
Edith Baumann: New Painting, will be on view at Parrasch Heijnen Gallery, 1326 S. Boyle Avenue, Los Angeles, by advanced appointment only. The gallery has secure, private parking onsite. We will provide a doors-open, socially distanced experience to safely welcome you to view this exhibition. For more information, please contact the gallery at +1 (323) 943-9373 or
info@parraschheijnen.com