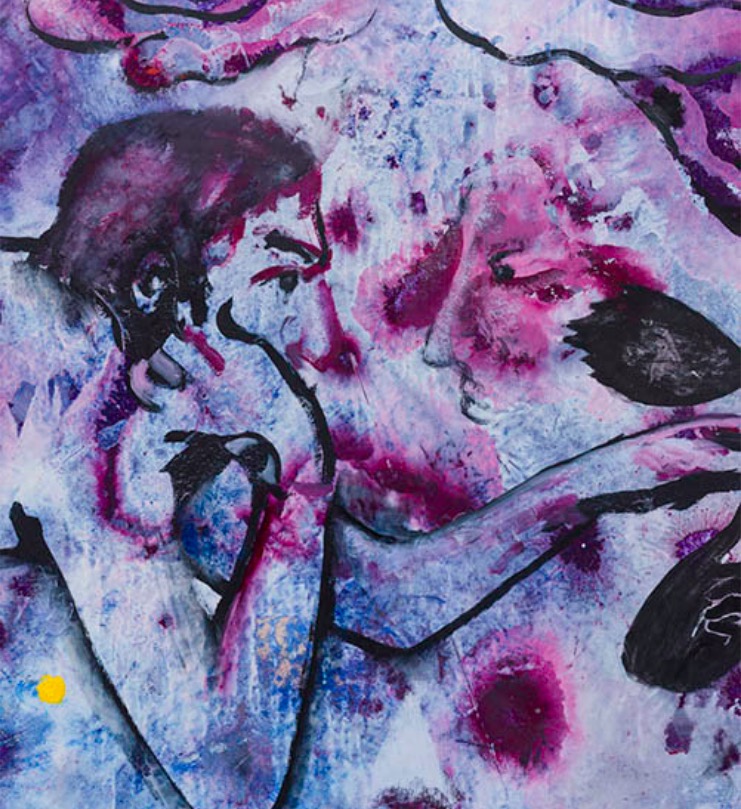 [By Appointment Only] Van Hanos: Interiors
1206 S Maple Ave. Suite 1030
Jun 22, 9 AM - 6 PM — ends Aug 22, 2020
This exhibition is open by appointment only.
When entering public spaces please follow social distancing guidelines set by the city and state.

In Van Hanos' work, one encounters both the cognitive principles of conceptual art and the sensorial pleasures that painting extends. Through varied subjects, Hanos inhabits painting as a passage between subjective formulations and observed denotations, making use of the malleable structure of paint to stretch between these spaces.

For his second solo exhibition at Château Shatto, Interiors, Hanos approaches each work as a unit of discovery. These paintings are vehicles that are both being driven and driving themselves. The title Interiors might first evoke a tradition of painting interior spaces, but contact with this body of work reveals that the titular 'interior' space is the mental event which forms each painting; the site of interiority that muddles what is perceived and what the mind's eye produces.