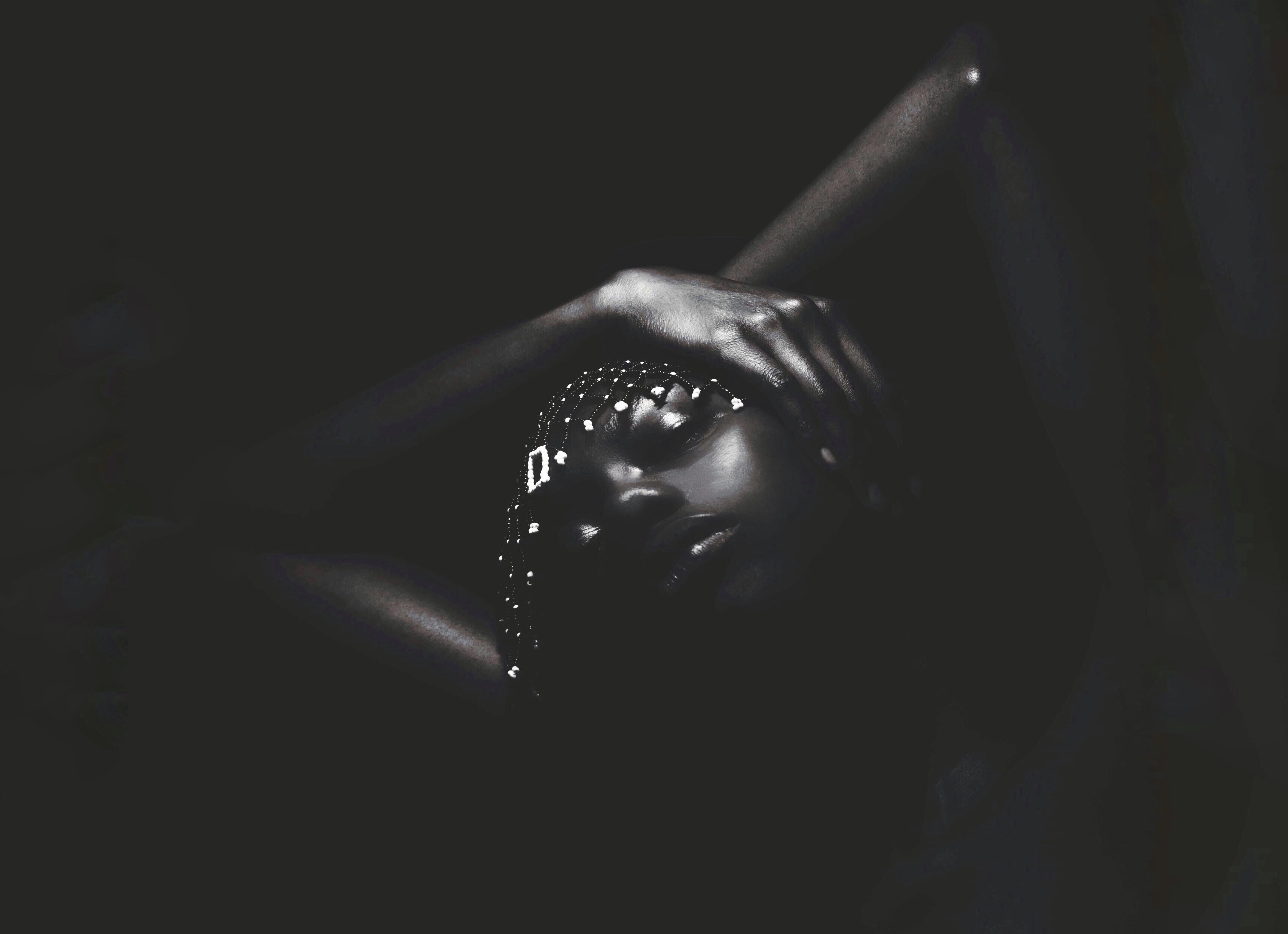 [By Appointment Only] Blackness
621 S Olive Street Los Angeles, CA 90014
Jul 11, 6 PM - 11 PM — ends Aug 07, 2020
Visit virtually here:
www.artland.com/exhibitions/blackness-5ad805
'BLACKNESS' is an art exhibition produced by Wonzimer Gallery to provide exposure for visual and auditory art created by black artists.
Curated by Tea Vickers and Cheyanne Washington on account of letting the artists explore black skin, physique and culture with unprecedented freedom. Offering black artists an opportunity to connect with collectors and dealers in a liberating setting, benefiting them with full commission of sales. All while inspiring the artists to examine their individualism in different mediums of art ranging from paintings, photography, melody, sculptural work and film.
Featured Artists:
Cheyann Washington
Mariah Mckenzie
Milah Renee
Olinga Dwyer Bolden 
Rain Diabolik Spann
Retro 1999
Tomisin Adepeju
Uzumaki Cepeda
Milah Rene is performing an acoustic set at the end of each time slot which allows guests to indulge in all forms of art this diverse Exhibition has to offer.
There will also be a screening room featuring a foreign short film by Tomisin Adepeju. A film highlighting the cultural impact of loss through the eyes of Nigerians living in London. The film will be screened throughout the evening.
'BLACKNESS'' challenges the ideology of exploitation in the art world as well as within society and allows for the journey of art and culture to be written in black ink, granting the artists involved true emancipation.
In our response to COVID-19 we have taken every step necessary to follow the guidelines of the CDC and its requirements. We will provide facemasks which will be required upon entry and for the duration of the exhibition. We will also provide hand sanitizer and require temperature checks upon entry. In Addition we have placed markers throughout the gallery to indicate 6ft distance to view the exhibition.
The exhibition will be divided into two time slots.
6 PM to 8 PM and 8:30 PM to 10:30 PM. This is to ensure our guests safety and to limit capacity.
Closing Reception August 7, 2020.
RSVP:
www.eventbrite.com/e/blackness-closing-reception-tickets-115001873700