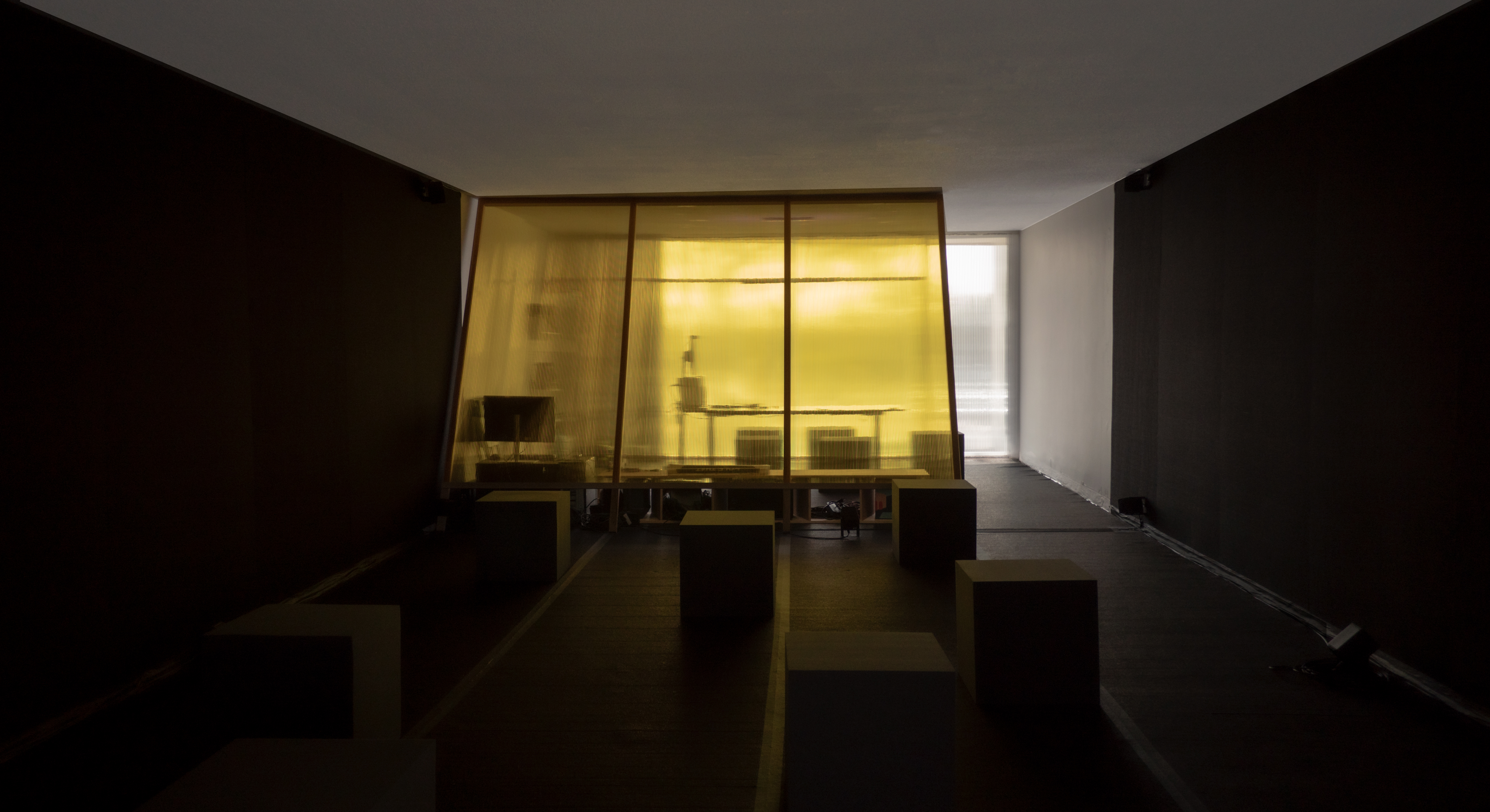 [By Appointment Only] Catherine Christer Hennix: Soliton(e) Star
Suite #201, 1601 W Redondo Beach Blvd, Gardena, CA 90247
Aug 01, 12 AM - 12 AM — ends Aug 31, 2021
BLACK HOLE, a new listening space in Gardena, is launching its program of bookable listening Sessions with Soliton(e) Star, an "infintary composition" by Catherine Christer Hennix, never before heard on the West Coast.

BLACK HOLE is not a gallery or a music venue, but an artist-run space to experience ways of listening and thinking about audio, sound, and music that require a forum of engagement distinct from the existing typologies. Time-based art takes time — BLACK HOLE is a space for that time to be materialized and formed with attention. BLACK HOLE is part of a continuum of alternative listening spaces, nearly all of which have disappeared due to urban real estate speculation and a lack of cultural funding decoupled from the art market.

Soliton(e) Star marks this new beginning and the launch of a private, appointment-based format we are simply calling a Session. These are audio situations we will continue to make as long we can sustain a physical location. We will regularly announce new Session collaborations that are available for booking.

Soliton(e) Star will play continuously at BLACK HOLE for one month, 24 hours a day and at Hennix's request, Sessions will be 3-4 hours, no shorter.

During the current COVID-19 pandemic, we accept groups of up to six listeners who are part of the same household or Covid 19 biosphere. Only one Session will be held a day. While it may seem that this format is Covid-derived, nearly this degree of intimacy was always our programmatic intent, our maximum planned capacity from the beginning has been 12.

BLACK HOLE has a collectized financial model. Donations made when booking will be split between direct payments to the author (35%), contributions to a collective commissioning fund distributed as a split to all BLACK HOLE co-conspirators every quarter (35%) and and to support the operating costs associated with the space and facilitation of Sessions (30%). We operate on a sliding scale from $15-40 per visitor for Sessions. Donations made independent of booking a particular appointment will be split between the commissioning fund and general operating expenses unless earmarked by the donor.

In addition to our physical location, we have a mobile sound system we will be using for impromptu sonic events, micro concerts, and agitation. In addition to projects we initiate, we also deploy this system on request for other nonprofits and organizers through our program LA AUDIO SOLIDARITY. A request form is available on our website and we will be announcing events with partners in the coming weeks and months, primarily through Instagram and our mailing list.