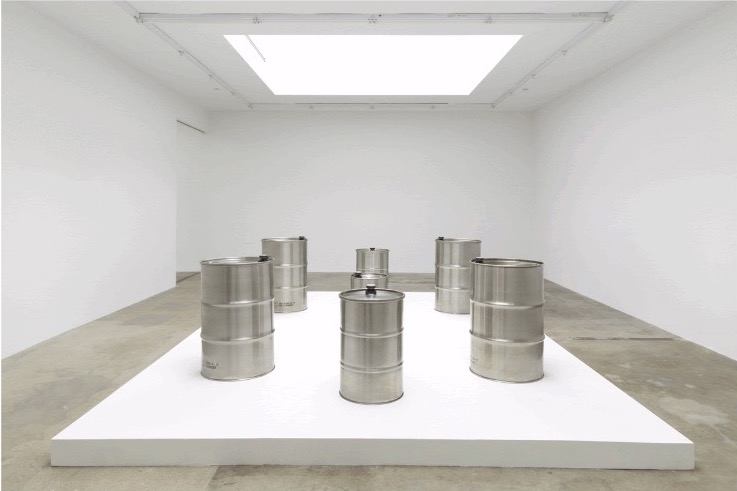 [By Appointment Only] Susan Philipsz: Sleep Close and Fast
1010 North Highland Avenue Los Angeles, CA 90038
Jul 15, 10 AM - 6 PM — ends Sep 19, 2020
Tanya Bonakdar Gallery is pleased to announce Sleep Close and Fast, Susan Philipsz's first solo exhibition at the gallery's Los Angeles location on view July 15 - September 19, 2020. This will be the artist's debut one-person exhibition on the West Coast, following the US premiere of her twelve-channel installation Prelude in the Form of a Passacaglia (2020) at the Walt Disney Concert Hall in Los Angeles on February 6, 2020.

Sleep Close and Fast presents a new seven channel sound installation featuring recordings of lullabies sung in the artist's own voice. Culled from a variety of sources including cult horror films, opera and literature, the lullabies chosen all share dark and haunting undertones. Emanating from stainless steel barrels, the sculptural acoustics suggest deep space, distance and memory. The voice recordings are accompanied by a percussion beat set to the rhythm of the artist's heartbeat, acting as a metronome for the lullaby.

Summer hours: Monday - Friday, 10:00am - 6:00pm

While we are excited to welcome you back, the safety of our visitors and staff is of utmost importance. In accordance with California State's guidelines we will require all guests to wear a mask and practice social distancing when at the gallery. Visits to the gallery require an advance appointment, available in 30-minute time slots for up to 2 people at a time.