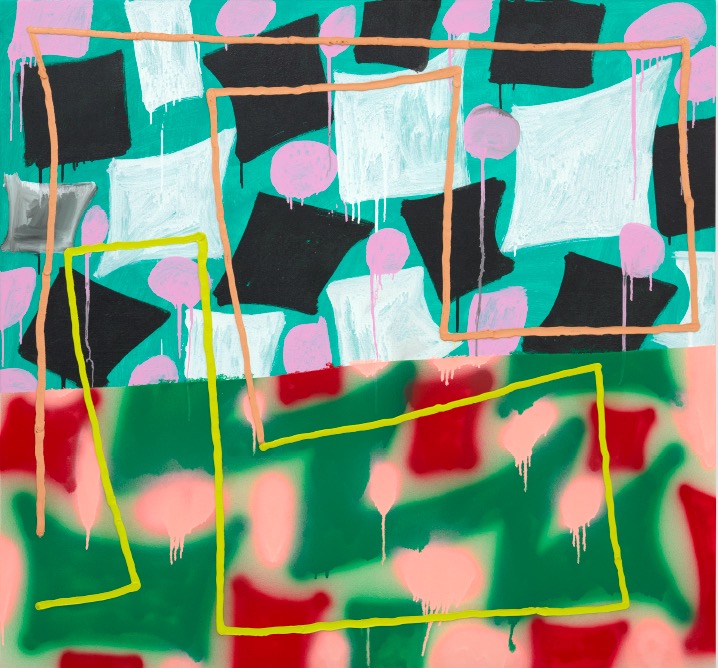 [By Appointment] True Lines | Ron Arad: Don't F**k With The Mouse
833 East 3rd Street, Los Angeles CA 90013
Aug 22, 11 PM - 6 PM — ends Sep 20, 2020
Group Show 'True Lines'

Featuring Trudy Benson, Rico Gatson, Tracy Thomason, and Russell Tyler.

Lines create the potential for mystery – they delineate, circumscribe, overlap, separate. Like runes, they are heavy with meaning. Each conceives a new form, a new space, in turn offering a distinct spiritual experience. True Lines presents a collection of abstract paintings by artists employing line as a means of meditation on form, symbolism, and the lived experience. Rejecting the Formalist dismissal of reference and emotional expression, Trudy Benson, Rico Gatson, Tracy Thomason, and Russell Tyler, create abstract compositions in a pulsating, spiritual, and sometimes allegorical fashion, overlapping and layering meaning through abstract symbols and pregnant forms.

-----------------

Over the Influence is pleased to present Don't F**k With The Mouse a solo exhibition of new works by influential designer and artist Ron Arad. The exhibition open from 22 August – 20 September 2020 will present two new chair series and a set of tapestries inspired by the world's most famous mouse.

Originally created in 1988, Ron Arad's iconic Big Easy armchair has undergone numerous metamorphosizes over the years – from a colorful lacquered version from the early '90s to a plush upholstered Soft Big Easy edition. Nicknamed "Mickey" as the large, round armrests made it resemble the Disney character, the Big Easy is one of the most recognizable of Arad's designs.

Arad once again turned to this silhouette with a new take – Don't F**k With The Mouse or D.F.W.T.M., a new series of chairs that pays homage to the Big Easy and in turn Mickey Mouse.