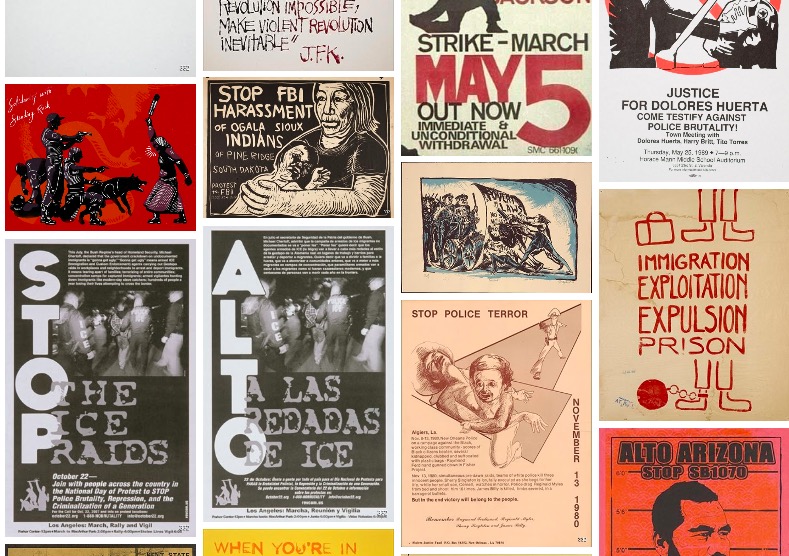 [Online + By Appointment] To Protect & Serve? Five Decades of Posters Protesting Police Violence
3026 Airport Ave
Aug 25, 6 PM - 9 PM — ends Oct 02, 2020
The exhibition may be viewed by appointment only. Appointment slots are 10am, 1pm, and 2pm M-F or by request.
Make an appointment here
www.eventbrite.com/e/to-protect-and-serve-exhibition-visit-tickets-117437648167
View the exhibition online here
18thstreet.org/event/to-protect-serve-cspg/
18th Street Arts Center presents an exhibition in our Airport Gallery and online organized by the Center for the Study of Political Graphics (CSPG) featuring five decades of posters protesting police violence. To Protect & Serve? features graphics created during the last 50 years—from Los Angeles to New York, from Mexico to Bangladesh, and from Europe to Africa. The exhibition includes posters addressing policing as political repression, racial and gender profiling, the school to prison pipeline, immigration raids, militarization of law enforcement, and organizing resistance. 18th Street Arts Center will be producing online exhibition walkthroughs and a panel discussion on September 17 at 4pm in collaboration with CSPG. Please visit 18thstreet.org/calendar for more details.