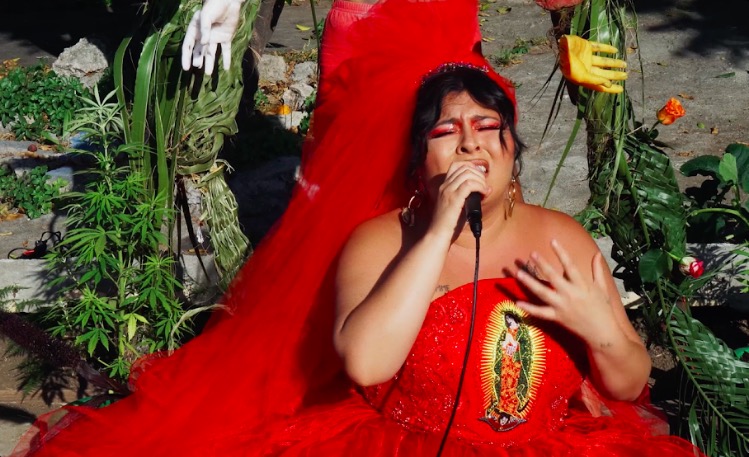 [Virtual Event] Dublab and Quarantine Gallery: For The Love Of L.A.
👀
135 N Grand Avenue Los Angeles, CA 90012
Sep 01, 12 PM - 12 AM — ends Oct 31, 2020
DUBLAB & QUARANTINE GALLERY CURATE THREE NEW VIDEO-ART COMMISSIONS FOR THE MUSIC CENTER'S "FOR THE LOVE OF L.A."
Work of L.A.-based Musicians and Artists: San Cha & Maria Maea, AKUA & Daniel T. Gaitor-Lomack, Neil Frances & Emmanuelle Pickett/Harrison Schaaf to Debut on Tuesday, September 1ST
JOIN US: Tuesday September 1st, on
Instagram @MusicCenterLA
Instagram @dublab
Instagram @quarantinegallery
and on The Music Center Offstage:
www.musiccenter.org/tmc-offstage/
LOS ANGELES (August 26, 2020)—DUBLAB and Quarantine Gallery join The Music Center's new digital series called For the Love of L.A., designed to celebrate the creativity of Los Angeles and support L.A.-based artists representing the disciplines of music, visual art, dance and more. Calling on groups of musicians and artists to collaborate, DUBLAB and Quarantine Gallery commissioned three new performative pieces for the series that reflect on the City of Angels, and the times we are only just beginning to understand.
DUBLAB'S Events and Special Project Director Lottie Rippon notes, "For this three-part series, DUBLAB asked our participating artists to build bridges between their practices and explore new ways to reflect, communicate and capture the dialogues they want to see fill this vast moment. Our objective is to discover the potential in spontaneous hybridity and uncover common ground between disparate methods of working. Music and art are the languages we collectively speak and, when spoken, have the power to shape new futures."
The work by AKUA and Daniel T. Gaitor-Lomack's 'Sinnaman (Version 1),' presents Gaitor-Lomack in a stark performance led by an ethereal and emotional soundscape composition by AKUA. He powerfully compels the viewer to follow a choreographed ritual in duet with his ever-transforming symbolic assemblage sculpture. The mood is built, set, released and shifted by AKUA's soft, reverberating vocals before fading to an audio sample elucidating the botanical history, biology, and anatomy of the cinnamon (Sinnaman) plant.