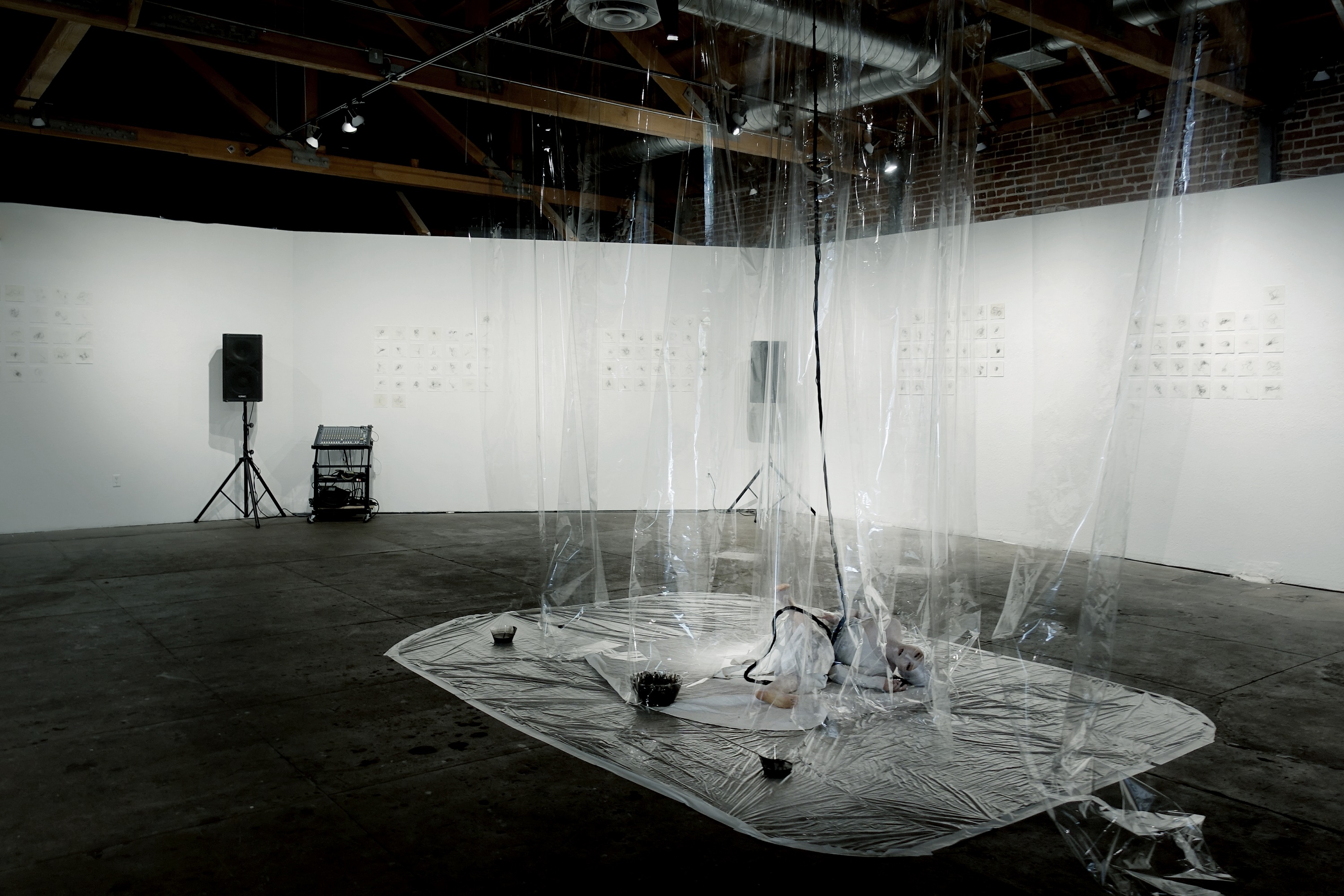 FIVE FACETS OF HUMANITY
970 N. Broadway, Suite 208 Los Angeles, CA 90012
Oct 03, 5 PM - 7 PM — ends Dec 12, 2020
FIVE FACETS OF HUMANITY:
Intra-human, Meta-human, Post-human, Supra-human, Trans-human
ARTISTS:
Adrienne DeVine, Ann Phong, China Adams, Colin Roberts, Doug Harvey, Gary Brewer, HK Zamani, Ibuki Kuramochi, Jason Ramos, Kio Griffith, Mei Hotta, Sean Noyce, Snezana Petrovic, Takeshi Kanemura, Virginia Katz
Curated by Khang Nguyen
1) ZOOM OPENING RECEPTION, Oct. 3rd, 5 - 7 pm:
​
us02web.zoom.us/j/82115136487
​2) PERFORMANCE ART DURING THE OPENING:
​
* Ibuki Kuramochi
* Snezana Petrovic
* Takeshi Kanemura and Mei Hotta
3) ZOOM ARTIST TALK, Nov. 14th, 4 pm:
* Hosted by Shana Nys Dambrot
us02web.zoom.us/j/88131053507
TO VIEW THE EXHIBIT IN-PERSON,
Email
foca@focala.org
or
BaoKhang627@gmail.com
Hours: Wed - Saturday, 1 - 5 pm by appointment
* Mask and social distancing required
TO VIEW THE EXHIBIT ONLINE,
Visit
www.fivefacetsofhumanity.com
(Virtual gallery will be open on October 3rd)
FOCA is pleased to present Five Facets of Humanity: Intra-human, Meta-human, Post-human, Supra-human, Trans-human, an exhibition that investigates five aspects of the idea of a humane humanity.
Questions about human nature and the values, goals, and ends that humans ought to actualize have always been at variance. Differences in understanding emerge not only about the being of humankind but also the becoming of its ideals.
Answers to the questions about our human nature and the ideals of a humane humanity can be sought in five facets: by contrasting the human with the meta-human (the metaphysical), the intra-human (social-ecological systems), the trans-human (ideals and values), the post-human (future states of being), or the supra-human (conscious machines).
In each facet the question at issue and the basis for comparison are different: a transcendent difference from the metaphysical that presents a possibility for emancipation from limitations and hardships; a relative difference in the consideration that individuals do not exist in isolation but are embedded in social-ecological systems; a practical difference with respect to the aim to realize and live up to the highest ideals; an evolutionary difference between the present state of being and the future of becoming; and a typological difference between natural development and technological augmentation.
In relation to each facet, how is human nature to be defined and what are the ideals for which humans ought to strive? They are to be defined differently for and inseparably from each facet.
These are the facets that a contemporary understanding of the idea of a humane humanity must address. To do so is the objective of this exhibition.
Fellows of Contemporary Art (FOCA) is a non-profit, independent, and membership-based organization that supports contemporary art in California.
The Curators Laboratory Exhibitions greatly enhance FOCA's mission of supporting emerging and mid-career California artists by reaching out to emerging curators who will present exhibitions in support of a curatorial thesis. In keeping with FOCA's historical goal to provide documentation of each exhibition, records of the curator's process of conceptualizing and organizing each exhibition will be posted on FOCA's website. Over time this series of curatorial projects and associated web support will generate - for students, artists, curators, and the public - a valuable archive resource.
FOCA Curators Laboratory Chairs: Noriko Fujinami and Tressa Miller
Fellows of Contemporary Art
970 N. Broadway, Suite 208, Los Angeles, CA 90012
Tel: (213) 808-1008 | Fax: (213)-808-1018
Email:
foca@focala.org
www.facebook.com/events/3761900063839933