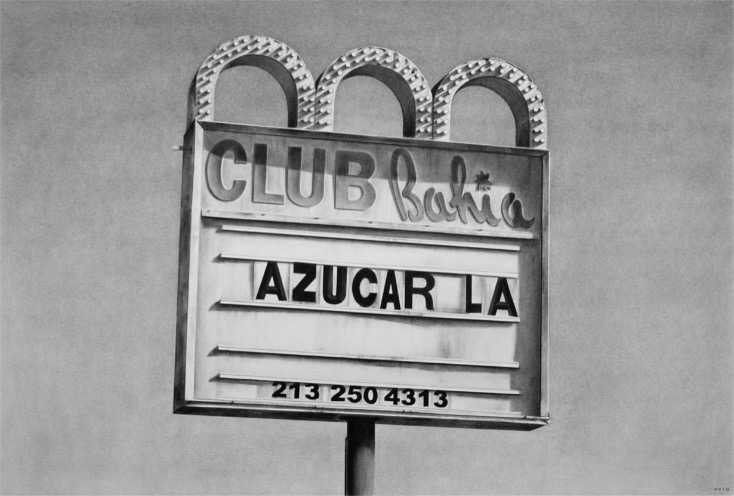 Eric Nash: Streets of LA
👀
633 N. La Brea Ave, LA, CA 90036
Sep 12, 12 PM - 6 PM — ends Oct 19, 2020
[By Appointment + Online]
Streets of LA" - A new body of charcoal on paper works by Eric Nash.

Unveiling on Saturday Sept. 12th with In Person Viewing Sept 12th - 19th with limited + continuing online viewing through October 19, 2020.

Artist Statement:
Amongst so much current heartbreak, injustice, and upheaval; this show is meant to be an oasis of the calm and familiar. It was therapeutic for me to create. Drawing these recognizable images was like writing a love letter to Los Angeles. Streets of LA is a title I chose carefully. LA is a city that brings people together in the spirit of possibility and creativity. Underlying that is the common canvas of a metropolis we all share. I am a documentarian realist. I look for
beauty in the universal and the everyday and elevate it to the iconic. Each image is a beginning of both a personal and collective story. Places we pass routinely and experience together no matter who we are. I work to capture these in timeless portraiture. These drawings represent the common anchors of our past and present.