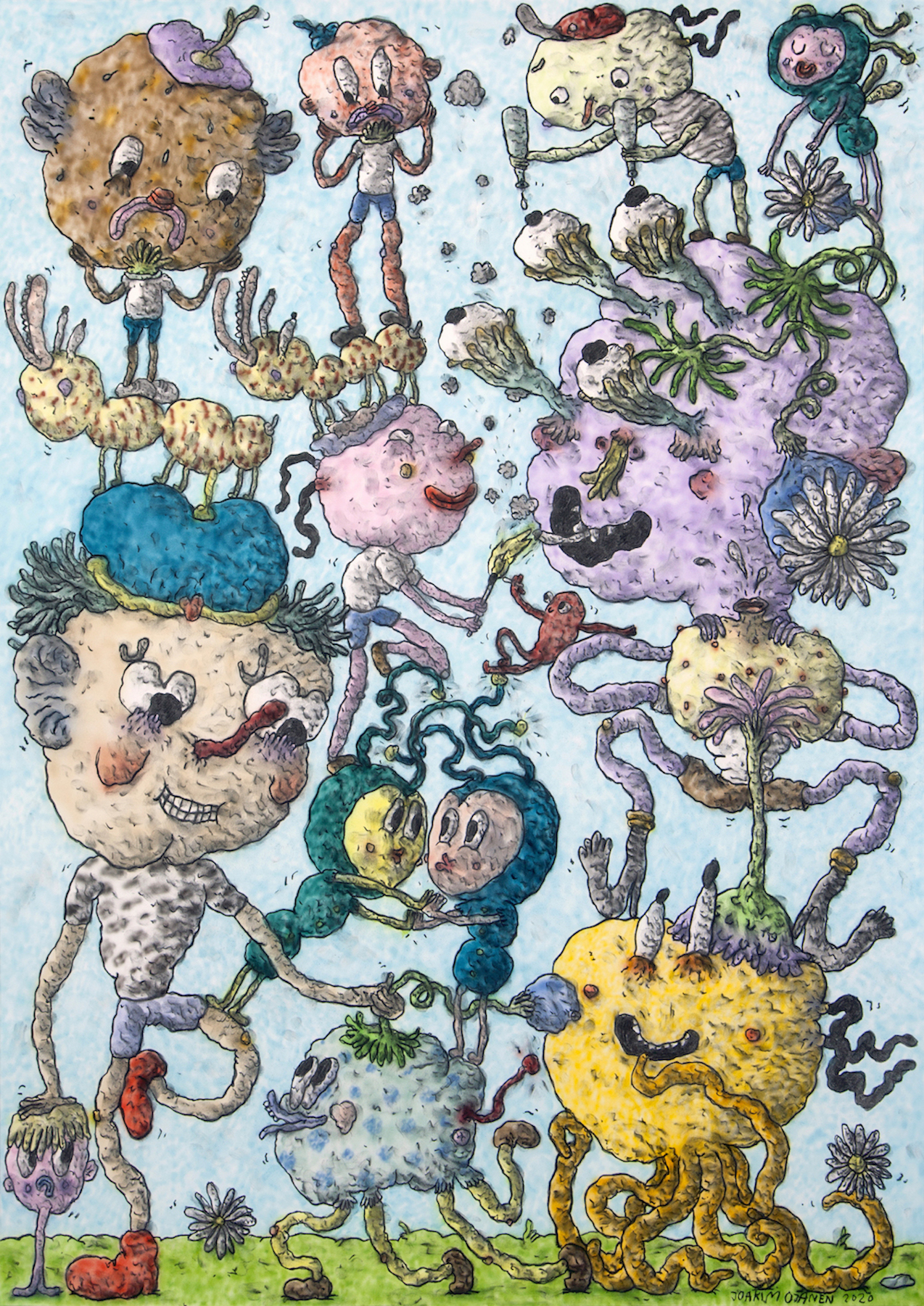 Joakim Ojanen: A Show for the Lonely Distant Baby Souls
2525 Michigan Ave., Santa Monica, CA 90404
Sep 12, 2 PM - 2:30 PM — ends Oct 31, 2020
Richard Heller Gallery is pleased to present Joakim Ojanen - A Show for the Lonely Distant Baby Souls. This will be Ojanen's third solo exhibition at Richard Heller Gallery. There will be an Instagram Live walkthrough at 2pm via @richardhellergallery and by appointment only.

"This is a celebration of the human being. Let the stupid feelings take over. Get mad, get angry, get drunk, get happy, get sad! Find a friend, give them your heart, smoke a cigarette, look up in the blue sky, suck a flower, enjoy the day but also cry. Please don't forget to cry. There's many of us, we can make miracles together, beautiful things! But most of the time it's hard to understand each other, that's OK but just please be nice." XOXO Joakim

Joakim Ojanen (b. 1985 Västerås, Sweden) received his BA in 2012 from Konstfack University College of Arts, Crafts and Design, and his MFA in 2014 from Konstfack University College of Arts, Crafts and Design. Since then, he has exhibited widely from Stockholm to Los Angeles, Cologne, Paris, Edinburgh, Belgium, New York and Hong Kong. Recent solo exhibitions include A Day in the Woods at Aishonanzuka, Hong Kong, Snake Pit at The Hole, NYC, and Where Do We Go From Here at Larsen Warner, Stockholm. He is represented by Richard Heller Gallery in Los Angeles, Larsen Warner in Stockholm, and Ruttkowski 68 in Paris and Cologne. Ojanen was the focus of features in The Los Angeles Times, Paper Magazine and Juxtapoz. His work can be found in many public and private collections including the Art Institute of Chicago, The Ryerson and Burnham Libraries, US; The Bunker Artspace, West Palm Beach, FL, US; Colección Solo, Madrid, SP; Västerås Art Museum, SE; Frans Masereel Centrum, BE; and Åberg Museum, Bålsta, SE.