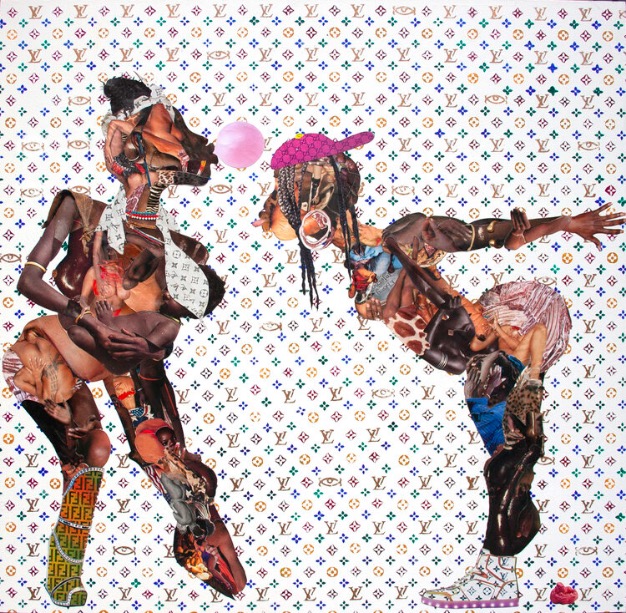 Penda Diakité: Mousso-Ya
👀
5376 W Adams Blvd, Los Angeles, CA 90016
Sep 12, 12 PM - 8 PM — ends Oct 10, 2020
OPENING & ARTISTS RECEPTION
Saturday, 12 September 2020 | 12-8pm PDT
(No RSVP required, but MASKS are required)

Pre-Virtual Walk-Thru via IG LIVE
Saturday, 12 September 2020 | 11am PDT

ON VIEW
12 September - 10 October 2020


Band of Vices (Los Angeles, CA) is pleased to announce Mousso-Ya, a solo exhibition by Penda Diakité. This body of work explores black feminine identity through the concept of "if our soul's experience was reflected in our appearance." The exhibition will feature 15 collage & acrylic reconstructed images of Black women.
Currently based in Los Angeles, Penda is a Swiss-Mali contemporary artist who grew up between Mali, West Africa and Portland, Oregon. She meshes the vibrant colors and patterns of her Malian heritage with influences of her urban American upbringing. Her artwork is a reflection of her experiences as a bi-cultural woman, her blended cultures, and represent a visual commentary on historical West African tradition and how it co-exists among media's portrayal of people of color.

In Mousso-Ya, which means "womanhood" in Bambara (the national language of Mali), Penda effectively uses the preferred medium of collage to exalt her Black feminine subject matter. She has followed the lead of master collage artists such as Romare Bearden, Wangechi Mutu & Chelle Barbour in terms of using the medium in order to express her deep admiration and emotional connection to showing her people in a more expansive, distinctive and influential light. Her collages are about giving agency to her subjects as she empowers them with beautiful emotion, lyricism and purpose. Her figures are strong, bold examples of portraits of Black females. Penda's strive for equality and fairer representation in the art world is timely and shows her dedication to societal advancement.

In 2018, she was awarded the "Dean Collection 20" grant from Swizz Beatz, founder of The Dean Collection, along with his wife Alicia Keys, with which she had her solo exhibition Made In America, a body of work centered around what it means to be of color in modern day America. Work from the exhibition was later featured on the cover of Art Reveal Magazine.

Penda graduated from the California Institute of the Arts with a BFA in Film/Video and a minor in Cultural Studies. While earning her bachelor of fine arts, she developed her unique mixed media collage style which, like her film work, centers around identity. Following her experimental film shorts, Diary of Reflection (2013) and Words From A Silence (2014), which screened in festivals throughout the world, Penda began exhibiting her artwork nationally.