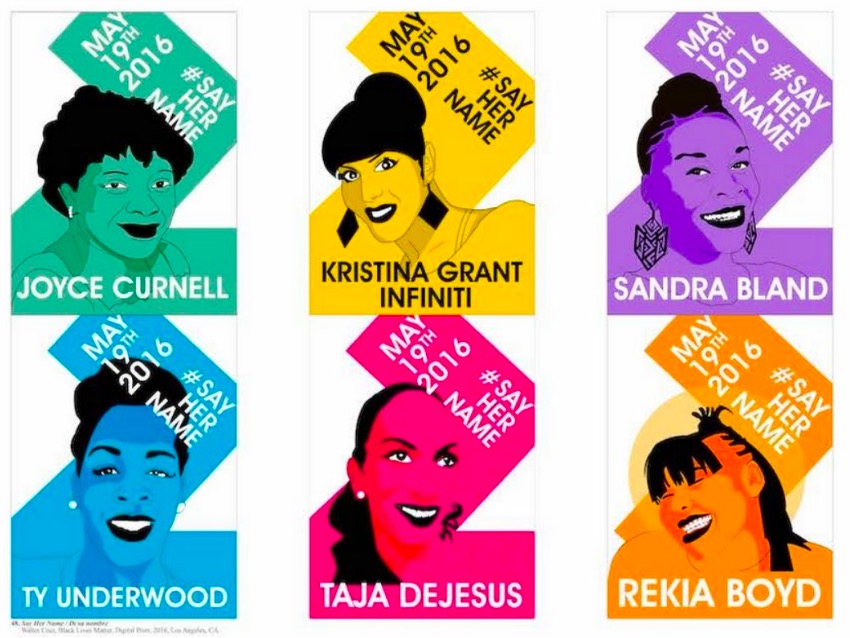 To Protect & Serve?: Five Decades of Posters Protesting Police Violence Exhibition Opening Panel
👀
3026 Airport Ave
Sep 17, 4 PM - 5 PM — ends Sep 17, 2020
[Virtual Discussion]
Register here:
us02web.zoom.us/webinar/register/WN_GkBoXTM3TlCgI_FGsbahHw
includes Carol Wells, Cindy Pánuco and Kwazi Nkrumah
18th Street Arts Center presents an exhibition in our Airport Gallery and online organized by the Center for the Study of Political Graphics (CSPG) featuring five decades of posters protesting police violence. To Protect & Serve? features graphics created during the last 50 years—from Los Angeles to New York, from Mexico to Bangladesh, and from Europe to Africa. The exhibition includes posters addressing policing as political repression, racial and gender profiling, the school to prison pipeline, immigration raids, militarization of law enforcement, and organizing resistance. 18th Street Arts Center will be producing online exhibition walkthroughs and a panel discussion on September 17 at 4pm in collaboration with CSPG.
ABOUT THE PANELISTS
Cindy Pánuco became the Vice President and Chief Program Officer of Public Counsel in 2020—the nation's largest pro bono law firm. Cindy was elevated to Vice President, after serving for one year as the Directing Attorney of Public Counsel's Consumer Rights & Economic Justice Project. Public Counsel's mission is to advance economic, social and racial justice by providing legal counsel for low-income individuals and their families, combatting inequalities in bargaining power through advocacy, opposing those who take advantage of the vulnerable, and holding wrongdoers accountable. Pánuco and her team at Public Counsel are presently litigating class action and impact cases on behalf of criminal justice system-involved persons, police reform, and debt stemming from system-involvement.
Kwazi Nkrumah is a nationally respected community organizer and labor activist. He has led campaigns against mortgage foreclosures in Maryland and California and has organized and represented working people – from steel workers in Baltimore to the faculty and librarians of the University of California. In addition to his organizing work, Nkrumah is well known for his presentations as a political analyst, and is valued for his skills as a consultant for numerous non-profit organizations and as a work-site facilitator in both the public and private sectors.