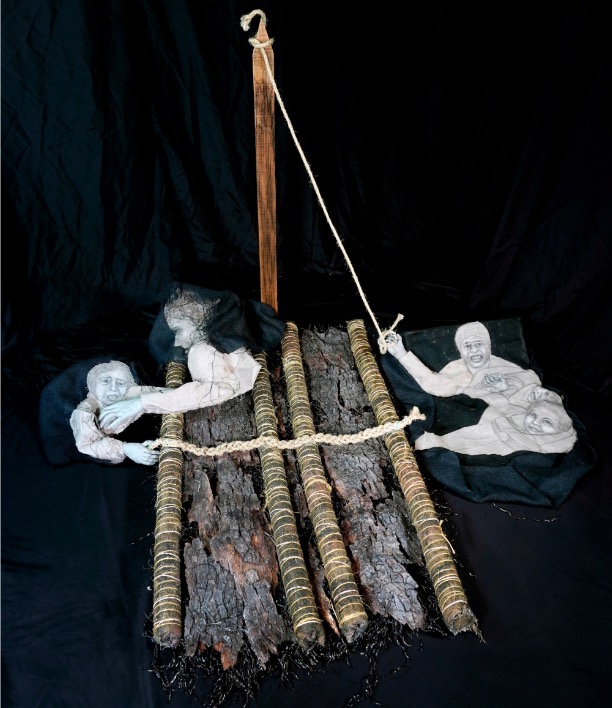 Pam Douglas: Sanctuary Part Two - The Rafts
5458 Wilshire Blvd Los Angeles, CA 90036
Oct 06, 11 AM - 5 PM — ends Oct 31, 2020
Pam Douglas presents Part Two of her multi-year Sanctuary project at TAG Gallery October 6 to 31. And she will reprise Sanctuary Part One in a solo show at the Los Angeles Art Association/Gallery 825 from October 30 to December 4, 2020.
In her dramatic installation of Sanctuary Two, refugee rafts escape across the gallery floor from a 36-foot abstract mural of a devastated land.
Douglas began her Sanctuary project last year as a visceral response to refugees seeking asylum on our border and around the world. In 2020 the series grew into a metaphor for all of us adrift in the winds of change.
TAG is open at 5458 Wilshire Blvd., LA 90036. Appointments are available by calling (310) 829-9556 or emailing
gallery@taggallery.net
.