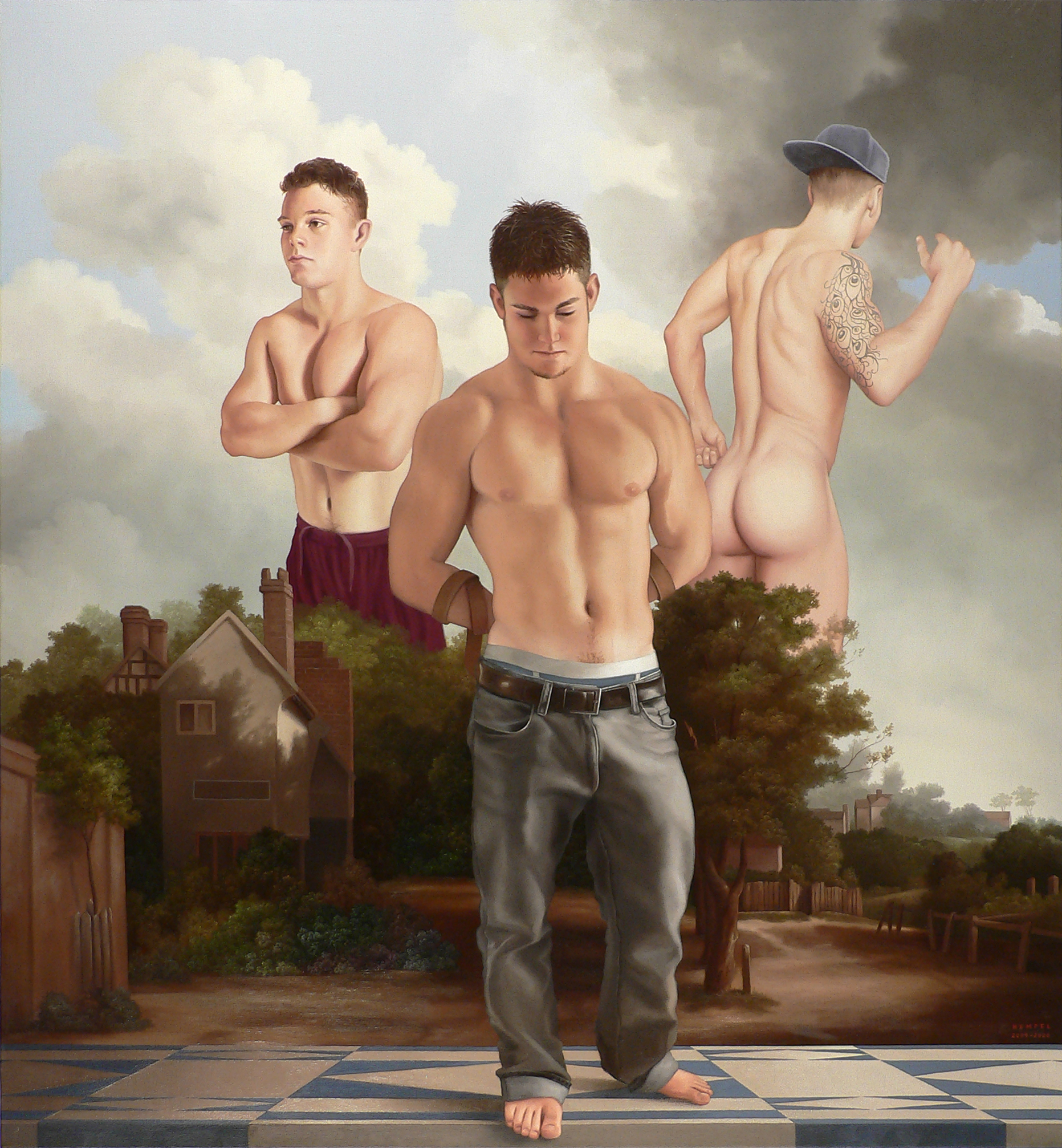 Wes Hempel: A Portable Eden | Stephen Wright: Undercurrent
2716 S La Cienega Blvd., Los Angeles, CA 90034
Oct 17, 3 PM - 6 PM — ends Nov 14, 2020
Wes Hempel takes assumed narratives of masculinity and myth and deftly recontextualizes them - supple flesh, classical architectural forms, and pastoral landscapes take on new meaning under Hempel's virtuosic brush strokes.  By setting psychologically acute portraits of modern-day men against backdrops appropriated from such disparate sources as neoclassical history painting and Dutch golden age landscapes, the artist's works forge provocative dialogues between past and present.

---------------------------------

Now more than ever the beach is a refuge from constant bad news. As fires burn and smoke chokes us, I am more relieved than ever to visit and paint our local surf. And as visits to the beach have been complicated by the pandemic, it's even a greater relief to swim away from the shore and have the whole ocean to yourself for a brief time.

As I leave the sand and wade into the water, I can leave man-made troubles and confront something that is natural and powerful. I imagine the surf as a place where Nietzsche meets Hollywood – a place where surface, light and image get crunched up in the waves and merge with something deep and profound. The desire to let that transformative feeling cross over into the rest of my life is why I paint waves.