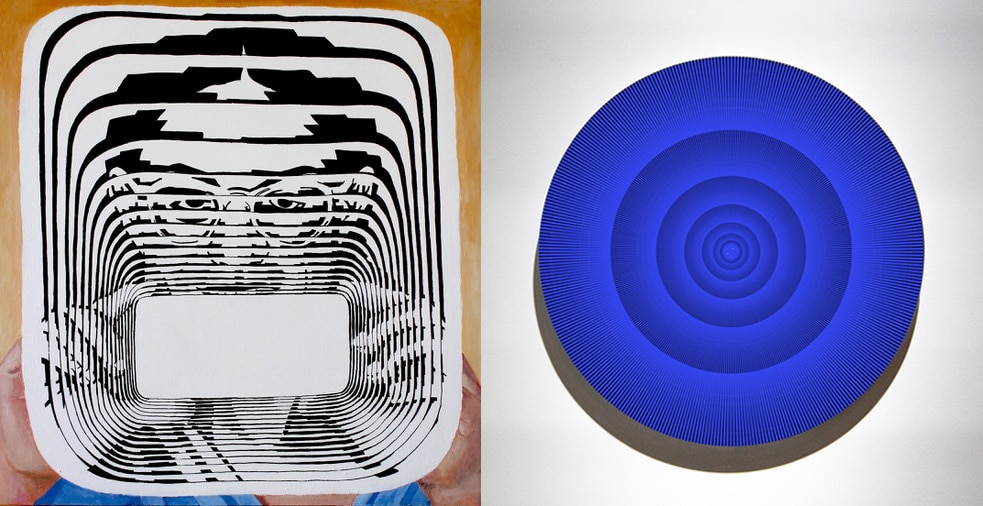 Double Optic
2525 Michigan Ave, Suite #A2, Santa Monica, CA 90404
Oct 17, 5 PM - 6 PM — ends Nov 10, 2020
In-Person Viewing by Appointment: Saturday, October 17, 2020, 2:00 PM – 5:00 PM (PST). Sign up here:
calendly.com/bggallery/double-optic
Virtual Reception: Saturday October 17, 2020, 5:00 PM – 6:00 PM (PST). Join via zoom:
zoom.us/j/7529564029
bG Gallery is proud to announce Double Optic: Ivan Butorac and Yaron Dotan. Both artists create optical works that overcome the constraints of abstraction but serve two different purposes and perspectives. Dotan creates hidden optical images based on cognitive neuroscience perception processes, which he then uses to understand and dismantle social and psychological constructs. Butorac's practice begins with a representational photograph, which is then sliced apart into geometric slivers and rearranged to create heightened perceptual impact.
Join bG Gallery and artists Ivan Butorac and Yaron Dotan for a live and virtual opening reception from the gallery Saturday, October 17, 2020, 2-6pm. Butorac and Dotan will speak with bG about the work included in the show and answer questions. In the interest of maintaining COVID safety protocols, the show launch will be open by appointment only in groups of 6 or less from 2-5pm so that guests might enjoy refreshments, chat with the artists, and see the work in person safely and then be followed by a virtual reception 5-6pm.